As time goes on, life takes its course and the inevitable eventually happens. The heroes of our childhood and stars who we watched on the screen pass away. For some fans especially, this can be truly heartbreaking. An odd side-effect of this occurring is of course that any kind of merchandise involving the recently deceased tends to jump in value to some extent. We are going to look at a few recent celebrity deaths, and take a look at How Celebrity Deaths Influence Figure Sales.
First and foremost, before we get into the discussion I wanted to preface the points I am going to be making. These three actors are three of my all-time favorites, period. All three are some of my most beloved icons. Being a student of film, I grew up with each and every one of them. This article is not very fun to write from an emotional standpoint because it is very strange to think about, but the information is still interesting.
The Princess
The moment I found out about Carrie Fisher's passing, I was devastated. This is a woman that not only is known to millions as both a Princess and a General, but to many as a bastion of mental health awareness. Her existence was a beautiful one, and it was cut far too short. I had just gotten her new book for a Christmas present, and I was brought to tears while I read it.
After I finished the book, I put it into my detolf next to my Hot Toys Princess Leia figure, where it remains. Looking at that figure's retail history, it had not been a top seller.  I actually bought the figure a month prior using reward points via Sideshow Collectibles. However, once she had passed, collectors snatched up not only the Hot Toys figure, but also other variations of her as well from other companies. This should come as no surprise, as she was an icon that will not soon be forgotten.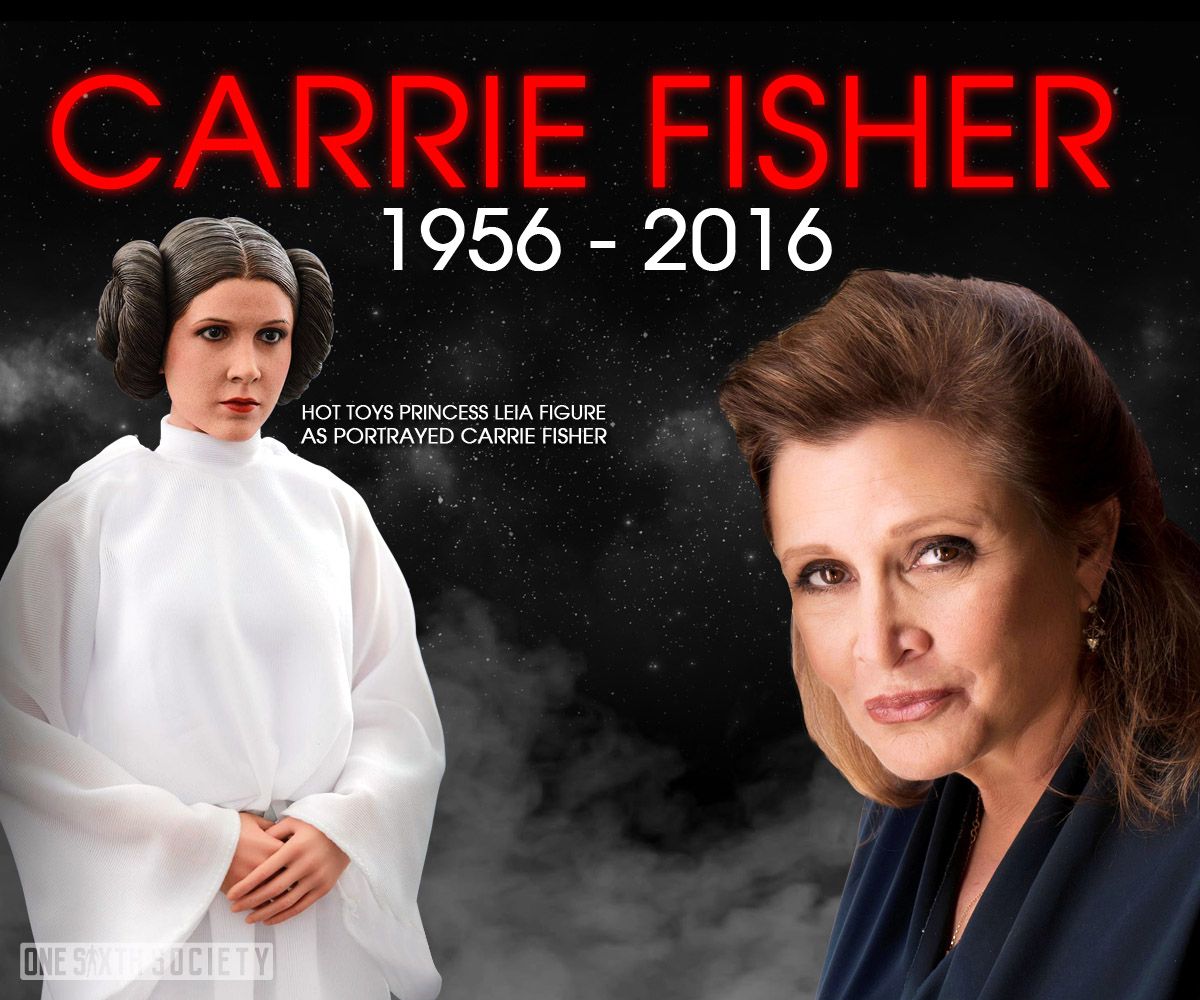 The Soldier
Bill Paxton was an actor who was known for a slew of film roles. He is the only man to my knowledge to have been killed by a Terminator, a Predator, and an Alien. It is that last creature that gave Paxton a lot of his recognition. Private First Class William Hudson is one of my all-time favorite movie characters. This is a sentiment that I share with many others.
Hot Toys Aliens figures were some of their first, and therefore rarer releases, including Hudson. That figure has floated around $250 to $300 consistently for years. For whatever reason, Bill Paxton's untimely death did not seem to influence that very much. This is just speculation, but I would wager that since the figure was rare to begin with, most of the people that wanted the figure already had one.
The Bright Knight
Batman is obviously one of the most popular characters in the modern canon. Of course it is hard to imagine if the world would be the same without Adam West's portrayal of Batman. Would we have had Micheal Keaton, Christian Bale or Ben Affleck if Adam West had not graced the screen with his campy presence prior? It's hard to say, but I would say it is unlikely.
When Adam West passed a few days ago, his Hot Toys figure jumped in price. The figure jumped to around $300 dollars when he passed away. This is one of my personal favorite Hot Toys figures and I am more than happy that I already had it in my collection.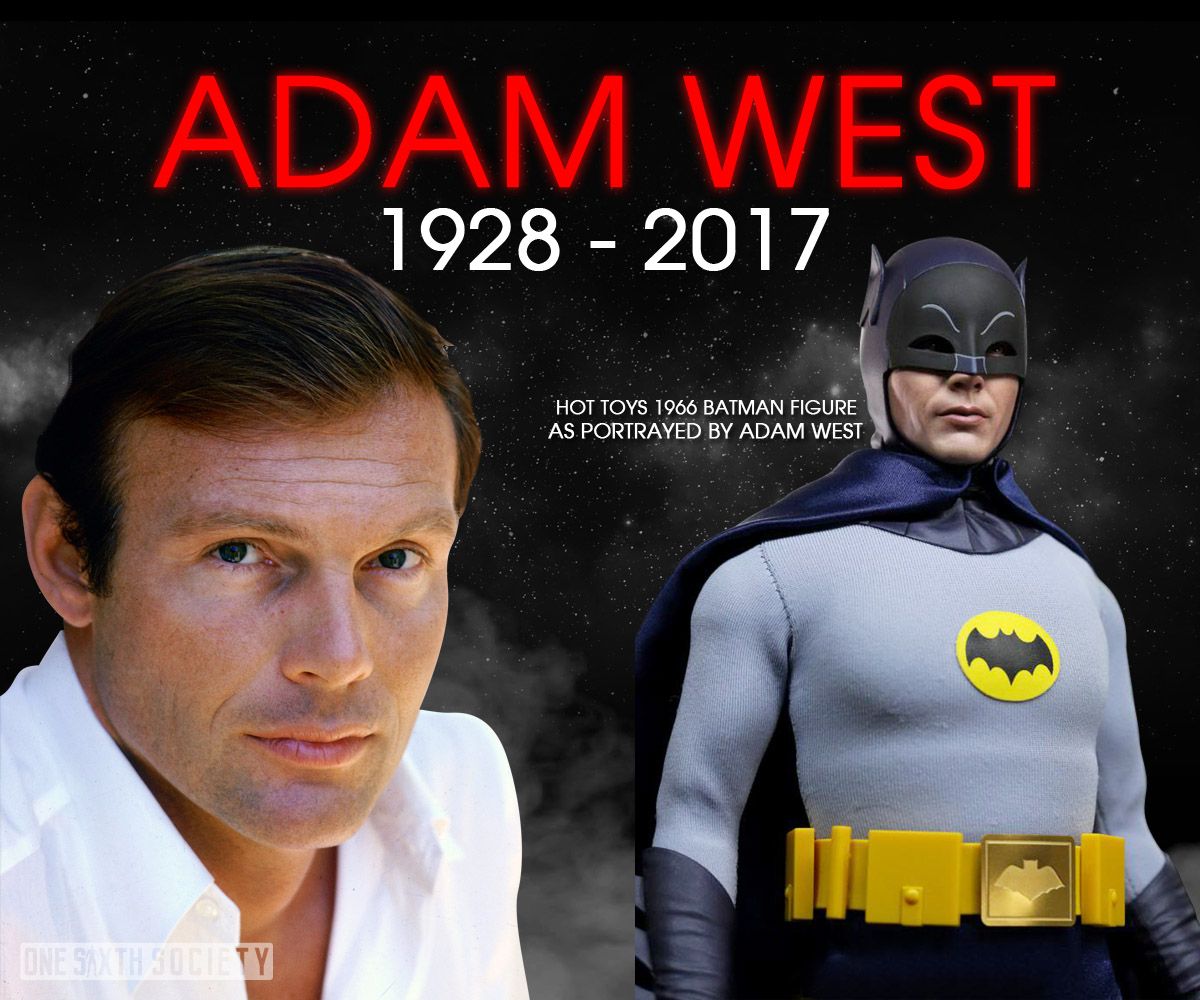 Closing Thoughts
Three icons who have passed away in the last 7 months. Three heroes of my childhood gone, yet in a way they still exist. In my heart, on the screen, and on the shelf. Thinking about the inherent value of these figures is a bizarre thing. On one hand, it makes sense that a death might create more demand as people become nostalgic. On the other, the people who love and care about these icons likely already have these pieces in their collection.
So who is buying these figures at an inflated value? Especially with figures, the likenesses do not just vanish. This is a fact demonstrated by the upcoming Hoth Leia figure. My advice to you is simple: If there is an actor that you love, that you will miss dearly, maybe you should pick up something involving them before it is too late.