30 years ago to the day, audiences were treated to a view of futuristic Detroit. Of course, criminals and corrupt businessmen run rampant, and a cybernetic police officer is our only hope! Robocop and his Auto-9 clean up the streets of Detroit and made his way into our hearts. 30 years later, One Sixth Society wants to do a little RoboCop 30th Anniversary Celebration!
Paul Verhoeven is a fantastic filmmaker of many talents. His films include Robocop, but also other science fiction classics like Total Recall, and even more serious films like Black Book! But of course Robocop may be his most well-known film. Robocop is a film full of memorable moments, lines, and of course the characters.
Released in 1987, Robocop instantly became a hit, doing well at the box office and spawning several sequels. In addition to the mainline films, it also spawned comics, books, and of course, merchandise. Tons of merchandise in fact, especially action figures!
Once RoboCop released in 1987 it became a powerhouse license for companies. I can remember begging my mother to me buy the school bag from K-Mart! I also had a variety of RoboCop related products. To name a few I had the Tiger Electronics game watch, the lunchbox and even the gameboy game. I may have only been 8 years old but I was certain to be decked out in RoboCop gear as a child.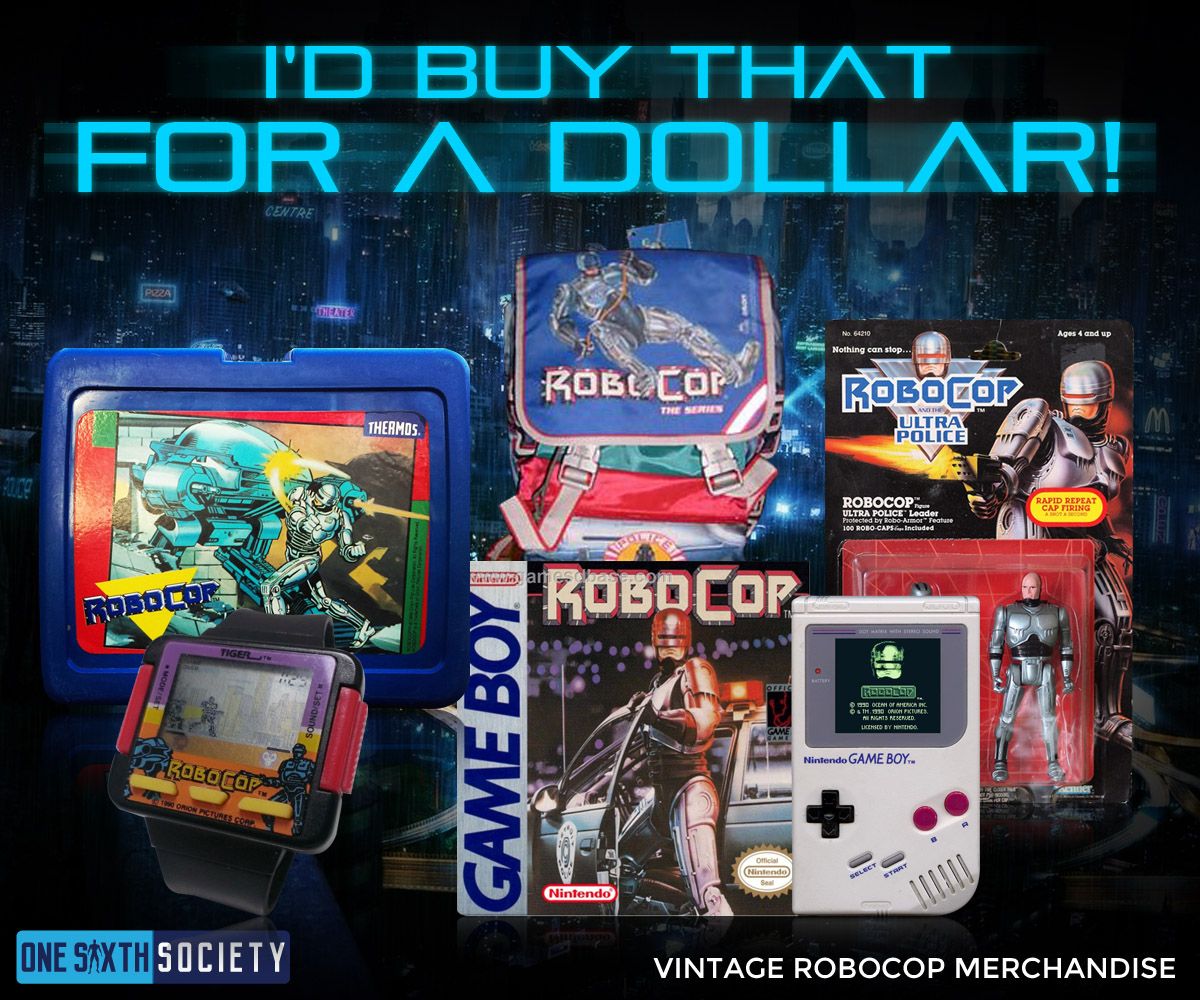 Peter Weller, Nancy Allen, Kurtwood Smith, and many more made their performances exceedingly memorable. So memorable in fact that Weller's Robocop and Smith's Clarence Boddicker are two of my all-time favorite movie characters. As with many other collectors, I know I love to have my favorites on my shelves, so we are going to dive into some of our personal favorites!
Robocop Collectibles
Of course, as an action figure collector I am partial to the various one sixth scale RoboCop collectibles! Hot Toys has done ten Robocop figures over the years, going all the way back to some of the first Movie Masterpiece Series figures. MMS10 and MMS12 were Robocop and ED-209 respectively.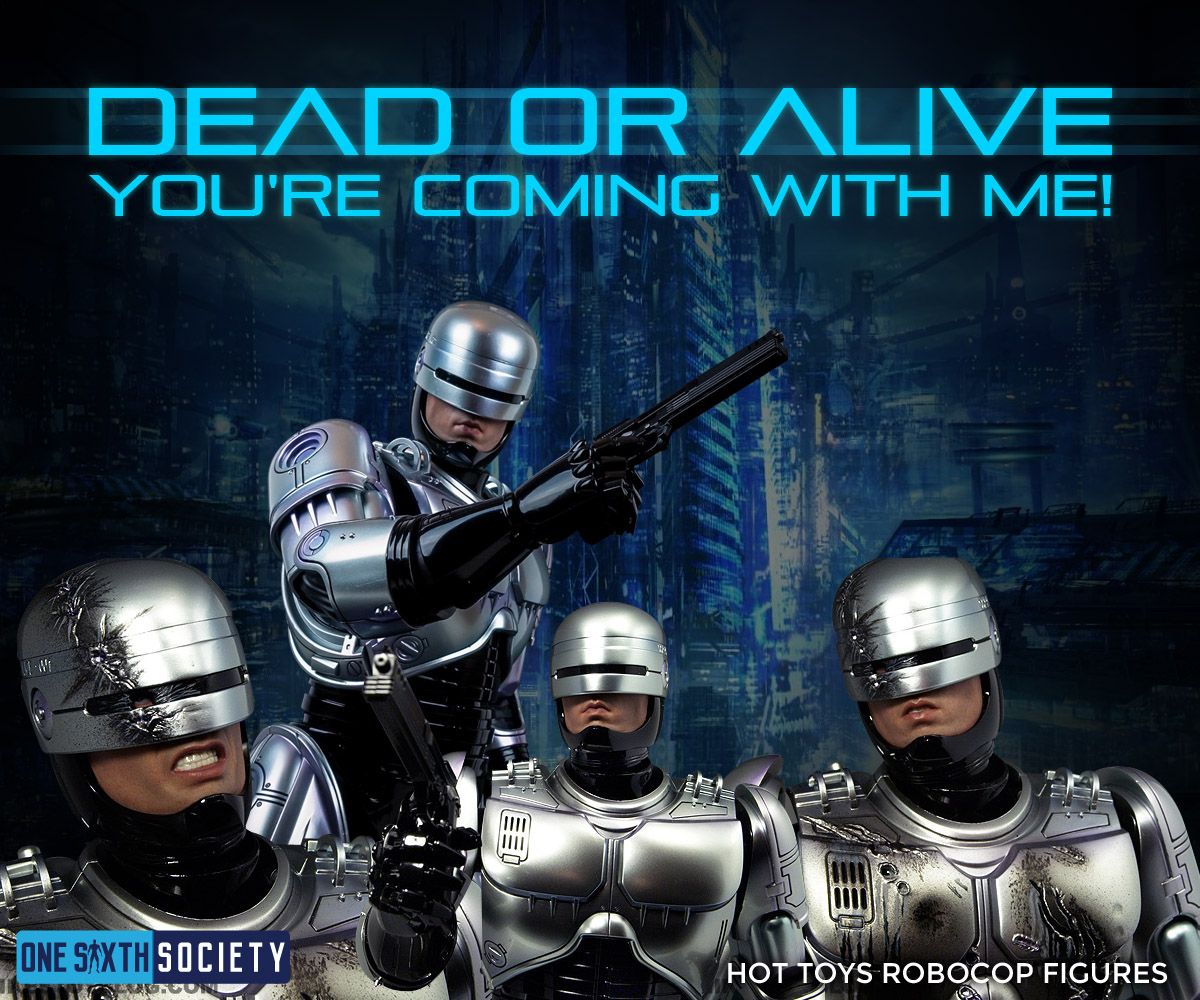 Since these figures were made several years ago their quality is lacking somewhat, but they are still solid representations of the characters! We then got a few more Robocop figures from Hot Toys' early years; a Battle-Damaged ED-209, as well as two versions of Robocop from the third film.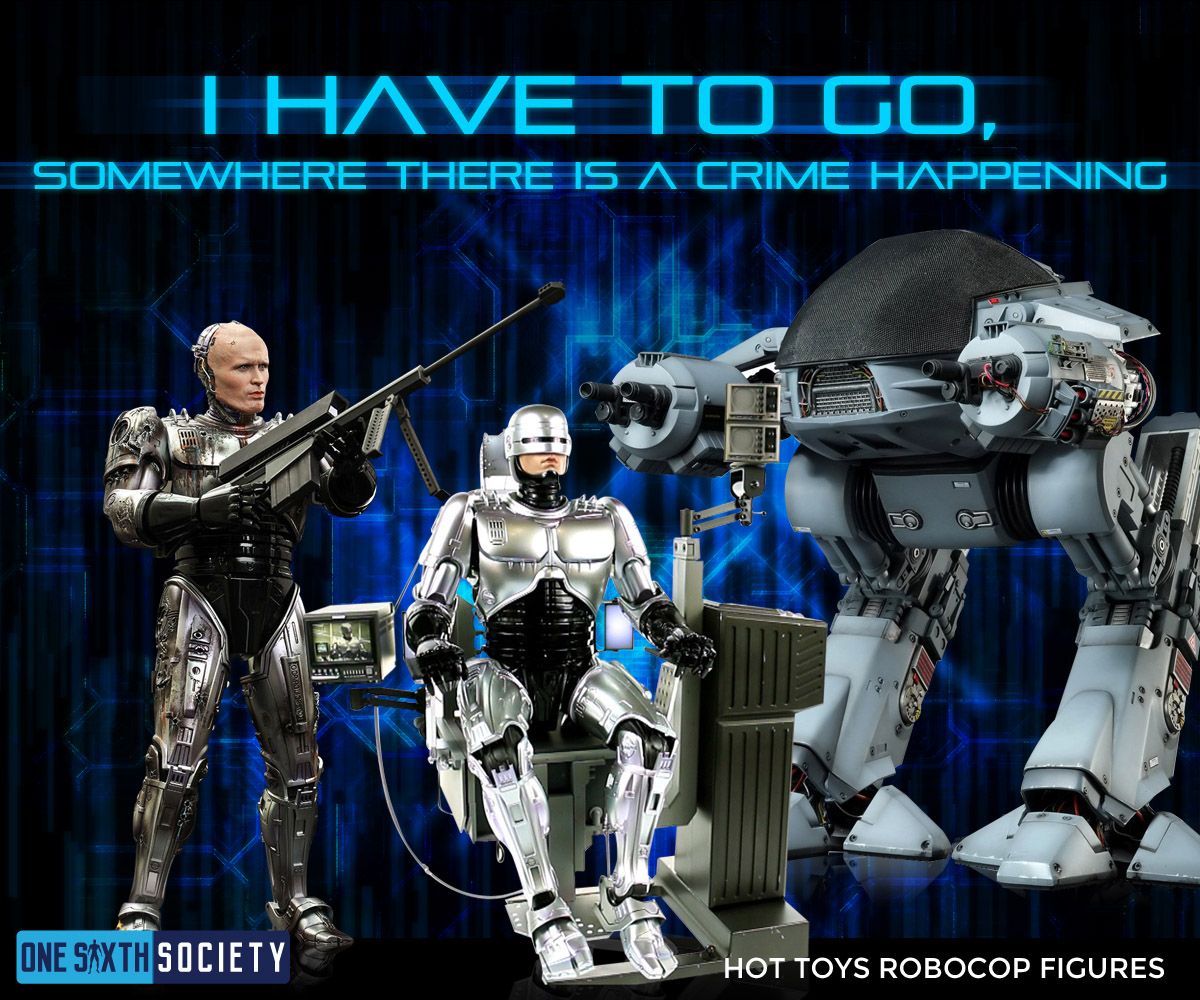 That brings us to the present, where we had yet a third version of ED-209. After, we were treated to Robocop in Diecast, Robocop in Diecast with his docking chair, a Battle damaged Robocop in Diecast, as well as Alex Murphy before he became Robocop. The Battle damaged headsculpt made our list of 10 of the Best headsculpts of all time. Lets continue our RoboCop 30th Anniversary celebration with one of the most iconic movie quotes of all time, "Bitches Leave".
Hot Toys is not the only company that has made some high-end Robocop collectibles of course! Enterbay made an absolutely gorgeous quarter scale Robocop from Robocop 3. There is no shortage of Robocop collectibles, and I still have my Toy Island 3 ¾ inch Robocop on my shelf from the 90's.
One of The Best Sci-Fi Films of The 80's
Robocop is a very special film. Violent, funny, and deeper than it appears on the surface, it remains one of my favorites. It struck a chord with many people and remains a classic to this day. 30 years later it is still just as fun to watch as the first time around. If you're having your own RoboCop 30th Anniversary Celebration and you see a Robocop collectible for sale always remember: I'd buy that for a dollar!
If you want to be more active in the RoboCop community then I recommend you join the largest RoboCop group on Facebook. The group is called RoboCop Fans Around The World. The founder of this group is the die-hard collector Julien Paganessi. You may also see me in the group from time to time as Julien and I both co-manage the group.