I really love when we get to see the Hot Toys Toy Fair 2017 Figures. Just about every year at least one of the figures is totally out of left field, and I think this year is no different. Three figures have been announced, and all three are pretty interesting overall. Let's get right into them!
Iron Man Mark XXIII – Shades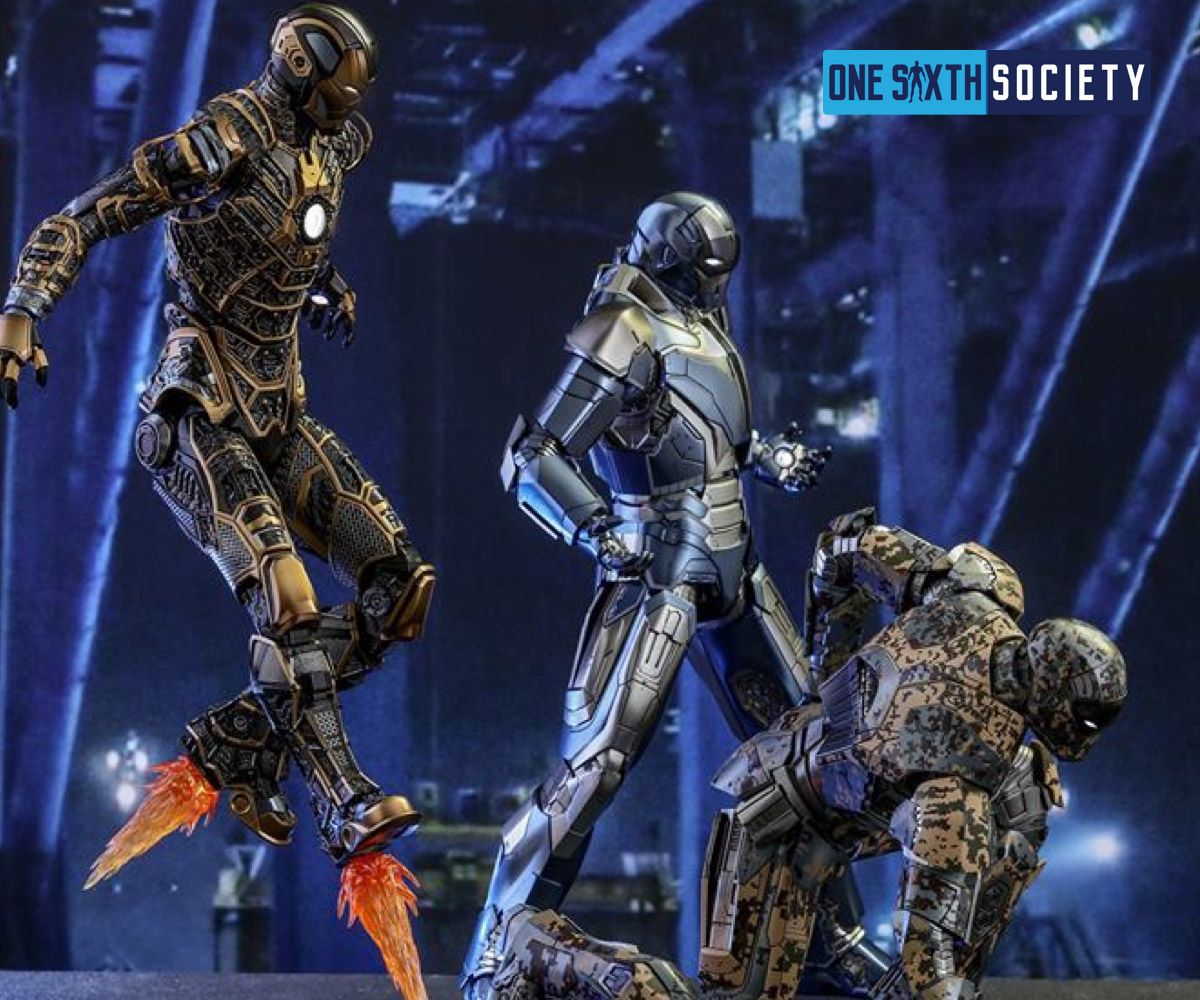 The Iron Man Mark XXIII is an interesting looking suit to be sure! It strays away from the classic red and gold color scheme in favor of a blue , tan, and green digital camouflage pattern. This is one release from Toy Fair 2017 that should not really be a huge surprise. Previous years have had Iron Man suits present including recolors, so this was to be expected. However, it could have been less visually appealing, and it could have been a less cool suit than Shades. According to the description and photos it has the typical Iron Man features of lights, multiple hands, and a dynamic stand. Additionally the chest armor is removable! However, if you are an Iron Man fan you may want to get your order in now, Shades is already on Waitlist.
Agents of Shield Ghost Rider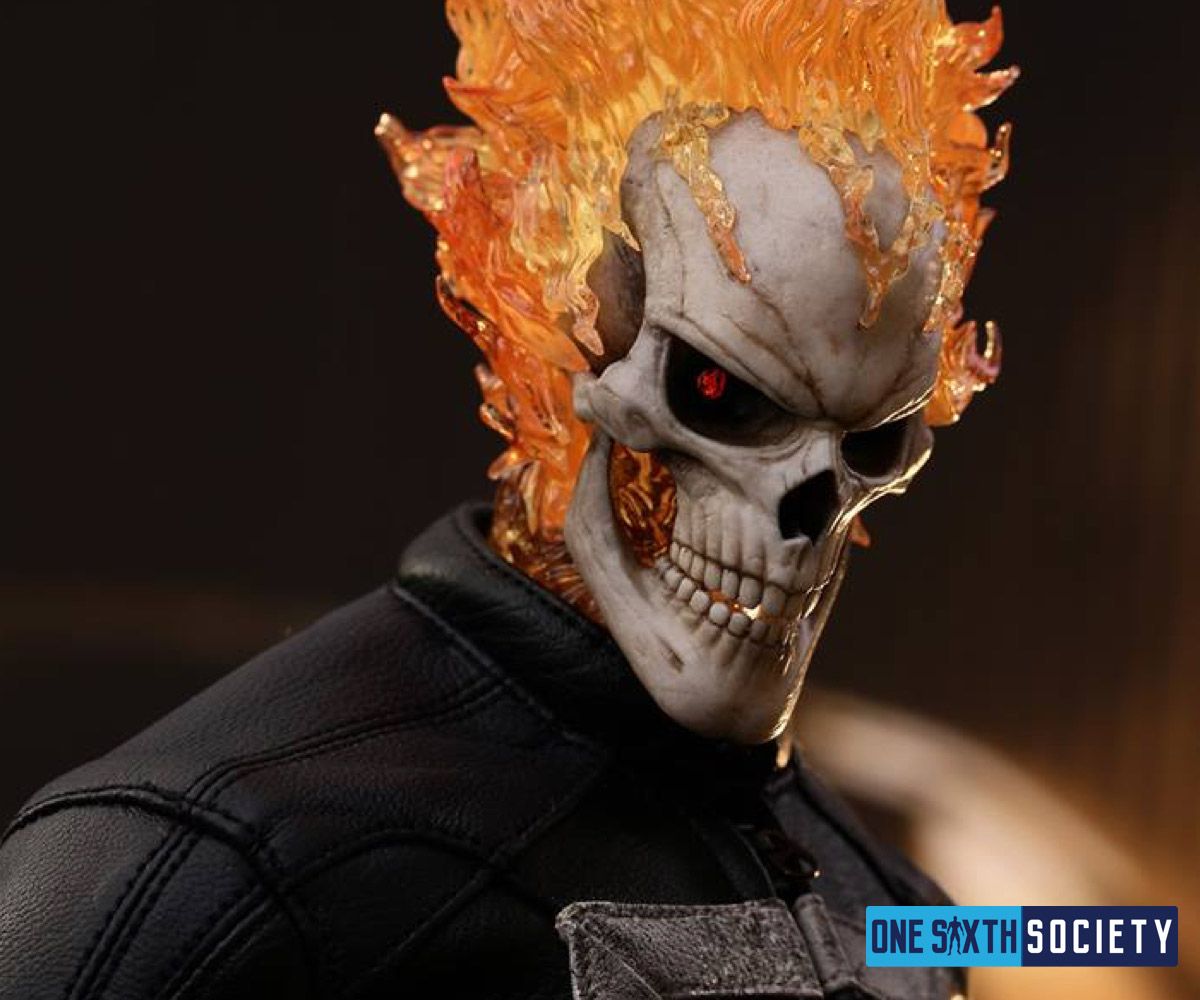 We knew Ghost Rider was coming via a tease Hot Toys posted, but I certainly did not expect him to be a Hot Toys Toy Fair 2017 exclusive! Johnny Blaze is the first Agents of Shield figure Hot Toys has done, so it will be interesting to see if this is the only one! However if Ghost Rider is anything to go by, more Agents of Shield Figures would be welcome.
Robbie Reyes makes an absolutely intimidating figure. Decked out with his signature outfit and chain, he is pretty badass already. The headsculpt is what takes the figure to the next level though. Of course it lights up to illuminate the flames, but what is most impressive to me is the articulated jaw. A simple feature that allows for a variety of expressions is a very nice addition to the figure. The third and final figure being done for Toy Fair is the most surprising for me personally.
BVS Armored Batman Battle Damaged Version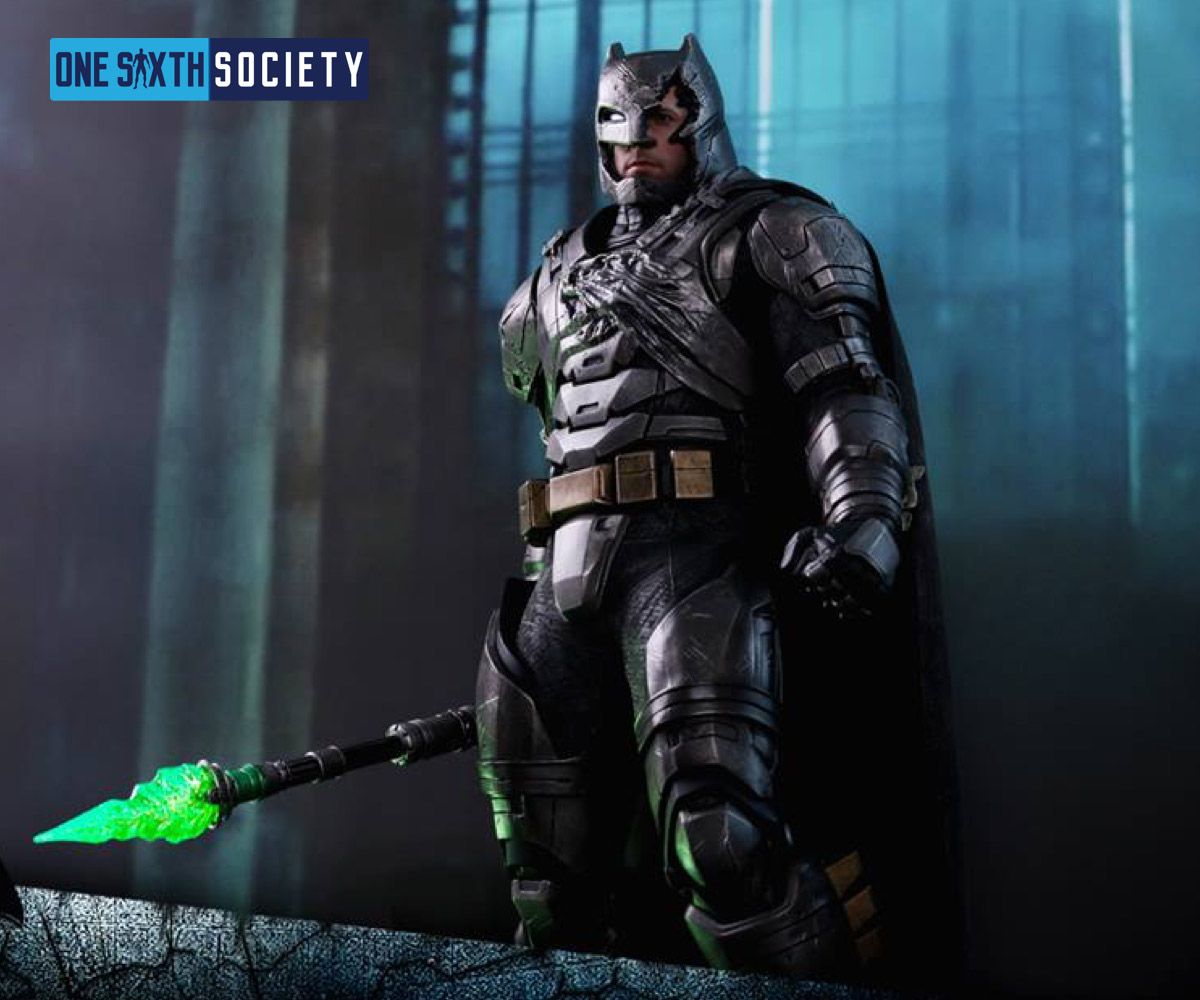 I certainly did not see this coming and I don't know anyone else who did either! The Batman V Superman figures were all exceedingly popular, so I suppose I should have seen this coming. I have to say that the Battle Damaged Version looks pretty sweet overall.
A damaged chest piece, and a damaged headsculpt are the most obvious changes from the last Armored Batman figure. However, it also comes with a LED Kryptonite spear which took me by surprise. A cool accessory for sure, this one is bound to sell out fast.
And there you have it, The Hot Toys Toy Fair 2017 Figures! A pretty solid lineup this year. Personally I would have appreciated seeing something besides superheroes, but it is what it is. All three are bound to go quickly, so make sure you get those orders in! If it's waitlist, you may as well try that too! Can't wait to see these at Comic-Con 2017, and make sure that you check back here for all of our coverage.