Welcome to One Sixth Society's 3rd annual Figure of The Year Awards! In this article we'll be going over some figures that members ( All of You ) over on our Facebook page nominated as their figure of the year! Each one has their own unique characteristics that made them so exceptional. Let's be frank, this year had no shortage of one sixth scale figure releases, and as we try to discover 2018's Best One Sixth Scale Figure we'll highlight some standouts. Of course, these will just refer to mainstream figure releases, customs are a whole other ballpark! Just a reminder of previous year winners: 2016 The Hot Toys BVS Batman figure took home the trophy and in 2017 it was the Hot Toys Hulkbuster that won. Lets see who tops the charts this year and is crowned Action Figure of 2018!
RULES:
Participants may only vote once. Voting Closes January 1, 2019. Winner will be announced on January 2, 2019. All Nominees have been selected via facebook groups and online figure forum surveys.
Hot Toys Thor Ragnarok: Gladiator Hulk
A character who has had immense popularity in the comics, Gladiator Hulk was a massively anticipated part of Taika Waititi's Thor Ragnarok, and he sure did not disappoint. The character was a hit in the film, and he translated to one sixth scale perfectly. This is of course not the first Hulk figure that Hot Toys has done, but this is the one that has the most character. An angry, yelling sculpt adorned with war paint, some perfectly replicated gladiator armor, and some massive weapons make for a fantastic, giant Hulk figure.
Hot Toys Anakin Skywalker
Personally, I was pleased to see that Hot Toys was diving into the Star Wars prequel films, and if Anakin is anything to go by the line has some huge potential. This is of course not their first Jedi figure, not by a longshot, but Anakin is an exemplary example of how a Jedi figure should be done. The outfit is near perfect, with the various layers of the robes laying naturally. The heavy robe especially hangs well over the body. The highlight of the figure however, is the sculpt. Hayden Christensen's intensity is captured quite well. Hot Toy's human sculpts have gotten better and better over the years, and Anakin is no exception. Here's to hoping for more prequel characters! (C'mon Mace Windu.)
Hot Toys Wonder Woman: Training Armor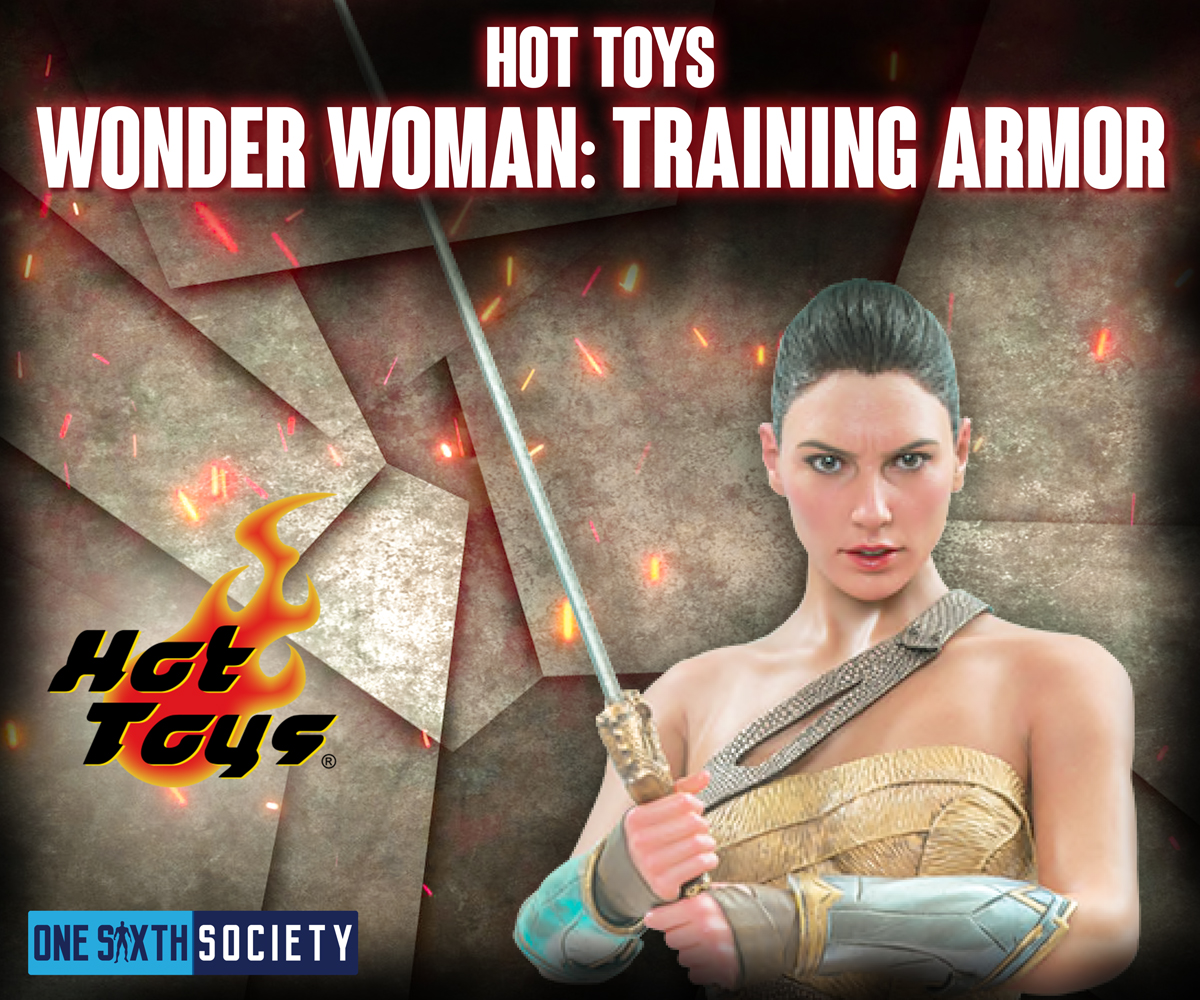 This year saw a few different Gal Gadot Wonder Woman (women?) figures being released. However, one of them stands above the rest in regards to the headsculpt, and that's the Training Armor Version. Where this figure does not have the lasso, or red, blue, and gold armor that is quintessentially Wonder Woman, it does have the sculpt that best captures Gal Gadot. It's a beautifully done sculpt, one of the best female sculpts in recent years. If you're a Wonder Woman fan, this one is a no brainer.
Hot Toys Spiderman: Homecoming
Much like the Hulk, this has not been the first Spiderman figure that Hot Toys has ever made, but it may be the best. This is certainly in part attributed to the fantastic costume design, but also Hot Toy's ability to look back at previous Spiderman figures, as well as aspects from other figures, like their Deadpool figure's interchangeable eyes. On top of a great suit and an expressive masked headsculpt, he also comes with a stunning Tom Holland unmasked sculpt.
Hot Toys Guardians of the Galaxy Vol. 2: Yondu
Depending on the figure, different parts can shine. A nicely tailored outfit can steal the show, or a cool accessory of feature. In Yondu's case, it is 100% the headsculpt. Hot Toys absolutely nailed the likeness of Michael Rooker in one sixth scale. Not a lot more to say here, the outfit is great and he does have his neat accessories, but the headsculpt is absolutely show-stopping.
There you have it! Our breakdown of nominees for 2018's Best One Sixth Scale Figure. What do you think? Is there a figure that should be on the list but isn't? Let us know on Facebook at One Sixth Society, and happy collecting!