Given Hot Toys track record with creating Star Wars figures, it was no surprise when earlier in the year a sixth scale figure of Felicity Jones' Jyn Erso was announced. Interestingly as some noted, that figure had two editions; a regular and deluxe. Even more surprisingly, today Hot Toys announced another edition of Jyn Erso: her Imperial Ground Crew disguise that she wears while infiltrating the Imperial Base housing the Death Star plans on the Planet Scarif. So here is what we know so far about the Hot Toys Jyn Erso Imperial Disguise Figure.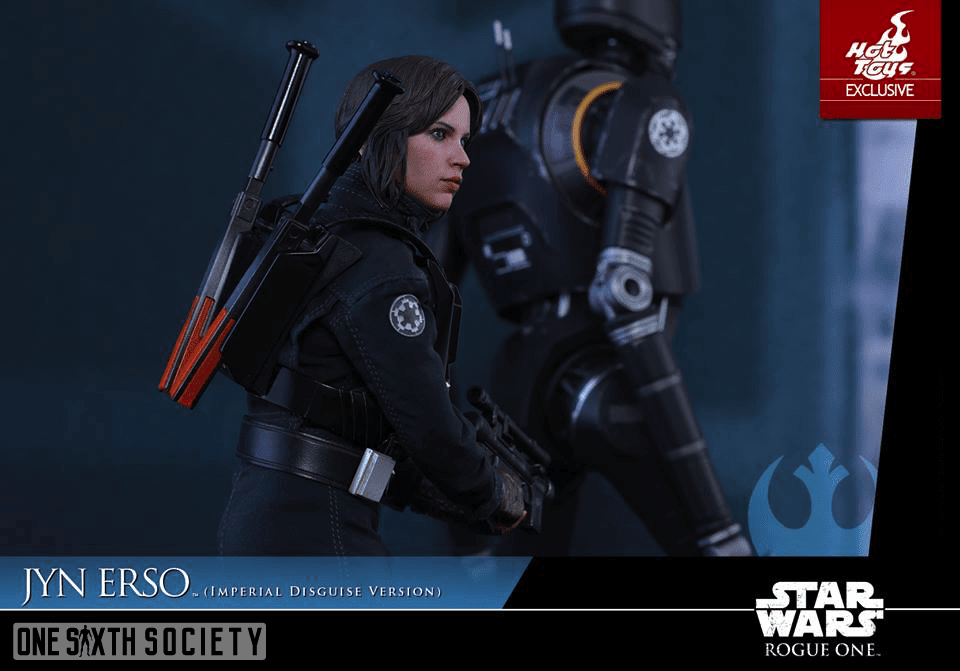 From the promotional photos that Hot Toys have released, this version of Jyn does not come with as much as either of the other versions, but since a price is currently unknown at the time of this article, this may not be an issue. What she does come with is fairly unique and interesting. Her costume is of course the imperial uniform sized for a female, and she includes a helmet that is reminiscent of the Imperial Death Star Gunners, minus the elongated point in the back.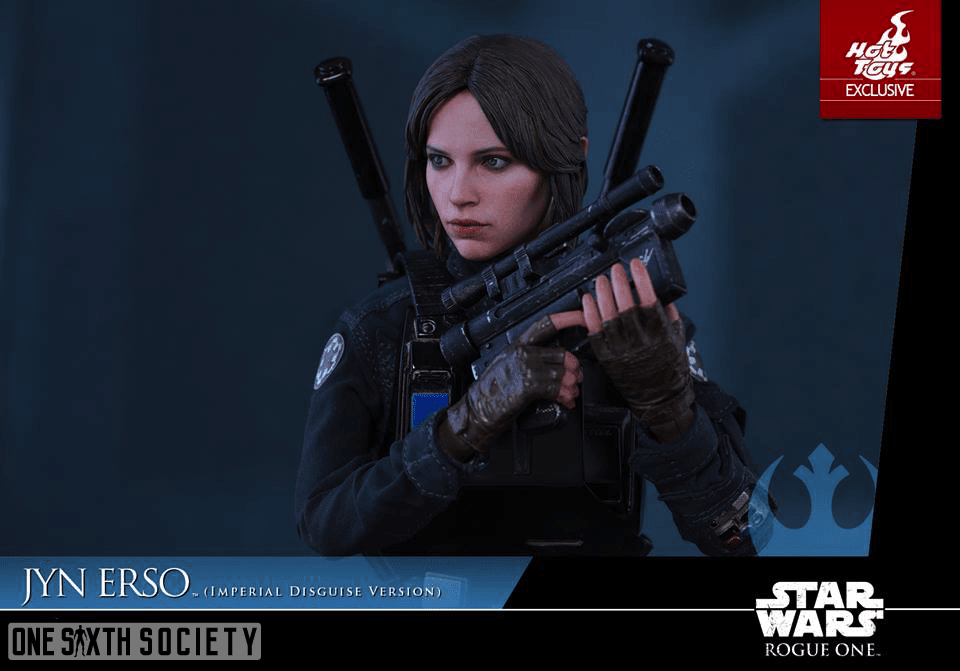 It is unclear if the helmet's visor will have the option to retract the visor like it does in the film, but for the moment it should be assumed that it does not. It also appears that the helmet does not fit over the sculpt, but rather it is a swappable piece given the nature of the sculpted hair on the head-sculpt. She also comes with the blaster pistol that she hands to K-2SO, as well as the light sticks the ground crew uses to direct air traffic. Finally, she comes with a stand and a variety of hands. It is interesting to note that if someone was inclined, they could totally disregard the Jyn aspect of the figure, and just have an Imperial crewmen joining the ranks of their Empire figures. Options never hurt.
While the pictures are not completely clear, it does seem like the sculpt on the disguise version of Jyn Erso is slightly different than the one of the other figure. Her eyes are looking off to the side slightly, and a small smirk is on her face. From a personal preference, I always appreciate a bit of life in the sculpts so this is a great option for collectors looking for the perfect Jyn on their shelves.
Could We See More Hot Toys Rogue One Figures?
Not too long ago, since Chirrut, the two Jyn versions, K-2SO, and various troopers were announced it did not seem like Hot Toys was interested in continuing to produce different characters from Rogue One. That being said, with the addition of this version of Jyn, perhaps more characters will be made. Baze Malbus (as portrayed by Jiang Wen) was seen at some conventions, but alas no formal announcement has been made in regards to a release.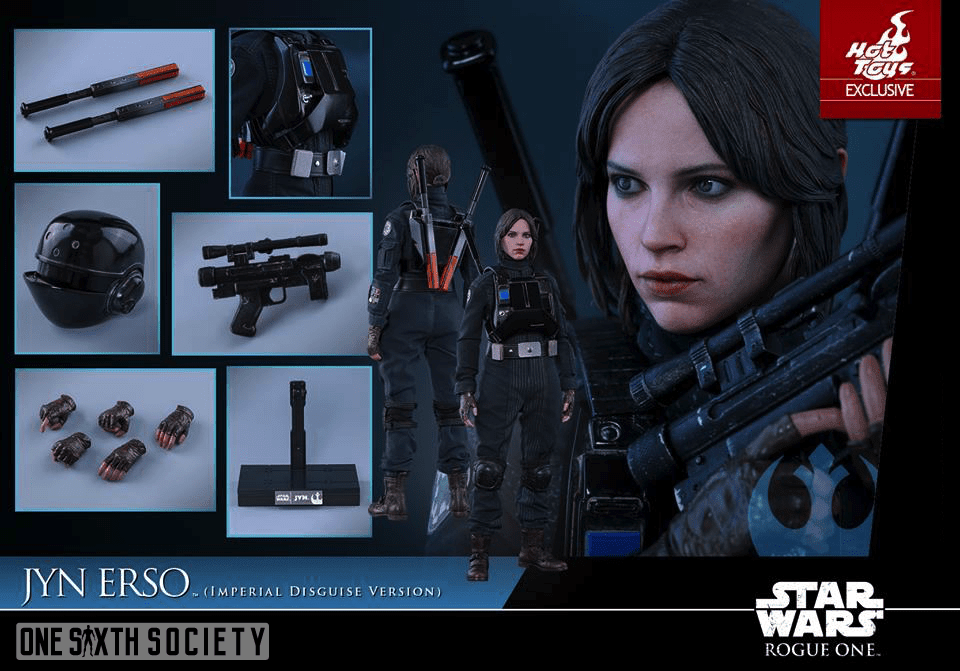 Others are hoping for Director Krennic or Cassian Andor, and perhaps this announcement means that Hot Toys is not done with the line. Crazier things have happened, although many are still hoping for a figure of General Hux, General Leia, or Poe Dameron from Star Wars: The Force Awakens, so nothing is a definite. That all being said, I think many Star Wars fans will be more than happy to have this figure alongside their other Star Wars collectibles.