With the unfortunate passing of Carrie Fisher, Hot Toy's initial offering of Princess Lea from Star Wars: A New Hope immediately sold out. Collectors clamored to get galactic royalty on their shelves! Luckily, we now have confirmation of the Hot Toys Empire Strikes Back Princess Leia figure, and the photos of her are absolutely gorgeous!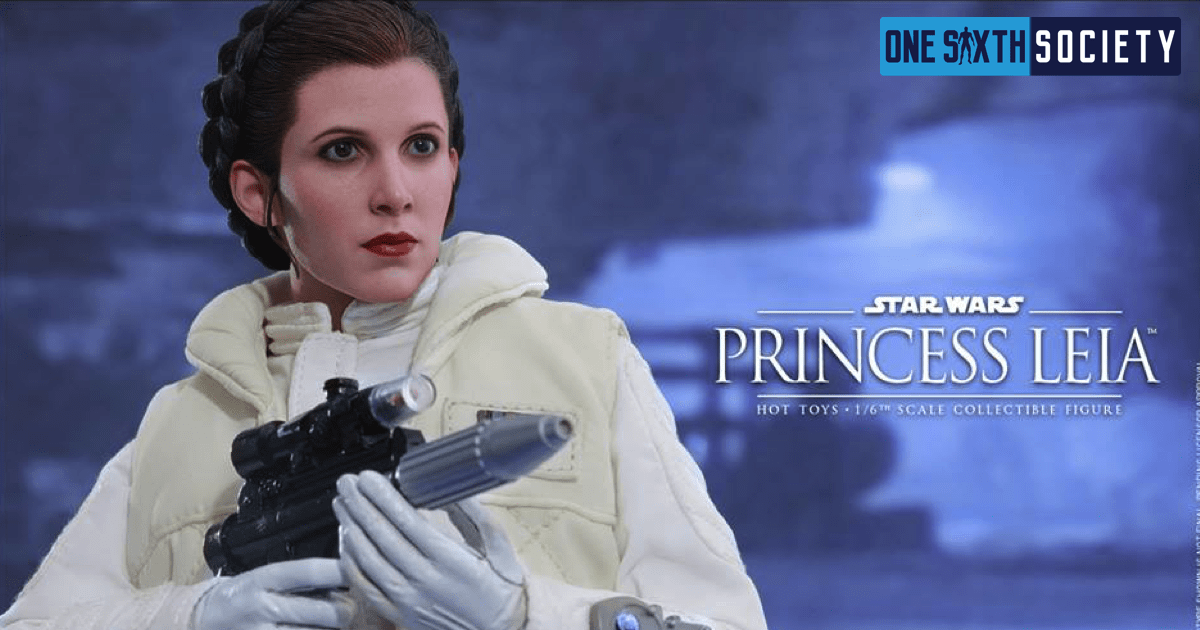 Hot Toys original offering of Leia was a fantastic piece with perhaps one of Hot Toys finest sculptural offerings. It is very clear from the photos that Hot Toys sculptors have an absolute knack for capturing Carrie Fisher's likeness! This newly revealed figure features an absolutely jaw-dropping portrait of Leia as she appeared on the Hoth base. She has her iconic hairstyle that she wore on the ice planet, and the paintwork on display here is truly next level.
Royalty, Diplomat, Warrior
Leia's costume is equally as impressive. Hot Toys has done a phenomenal job of capturing the look of the original screen costumes, down to the gadget on the sleeve of her jacket. It is unclear if her boots are cast in resin or if they are a mixture of fabric and plastic, but that information should be made known sooner rather than later.
Leia appears to be coming with some interesting accessories! We have a variety of both bare and gloved hands, as well as a stand that is keeping in line with the shape and style of their other original trilogy Star Wars stands. She also has her DH-17 blaster pistol, an oxygen mask, binoculars, and the welding tool she uses on the Millennium Falcon. She certainly has enough accessories to give collectors a variety of posing options!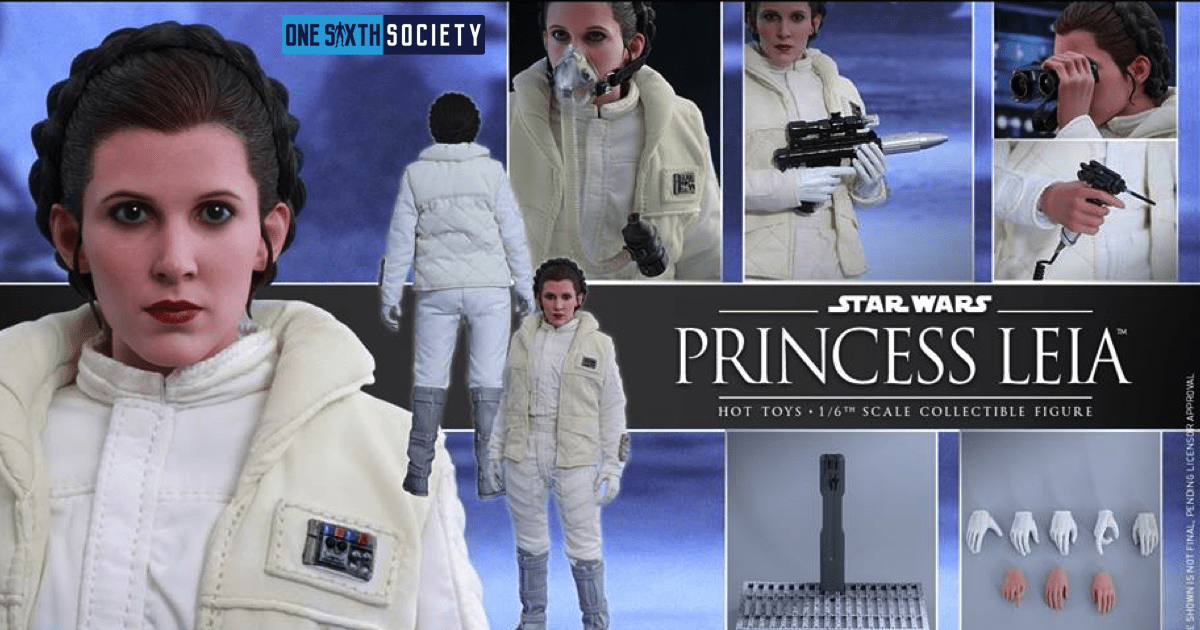 A few years back, Sideshow Collectibles did sixth scale figures of both Luke and Han in their Hoth attire, so it is nice to see that Hot Toys is doing Leia to round out the trio. That being said, it should be interesting to see if we get Hoth attired Luke and Han from Hot Toys as well, or if they will leave that to Sideshow.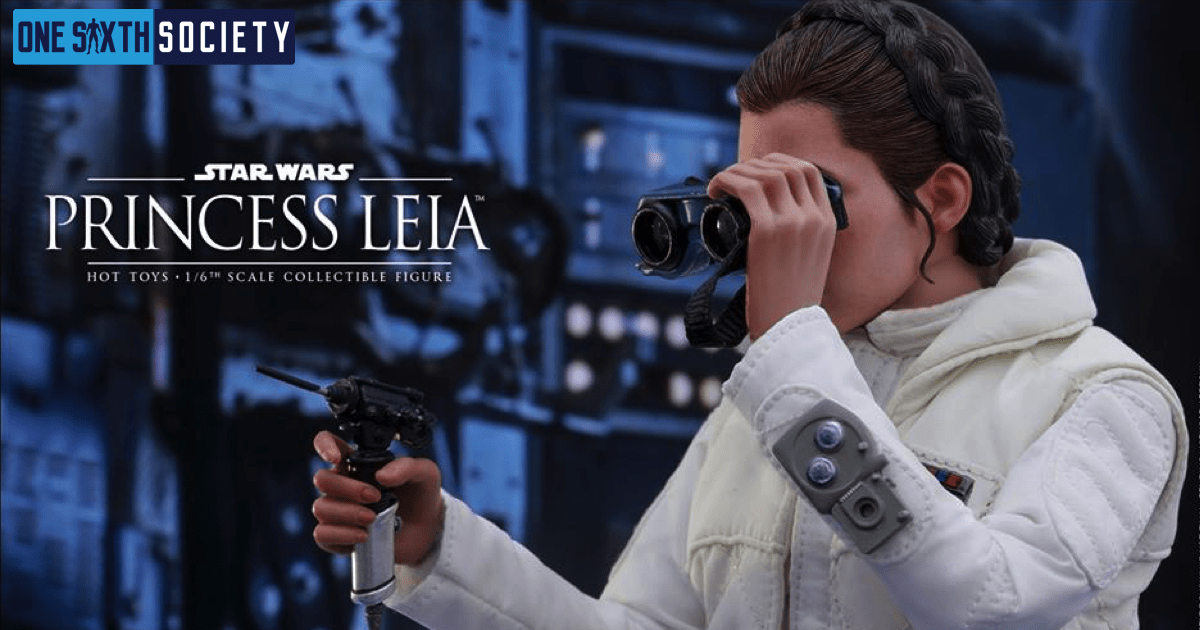 Carrie Fisher's passing was devastating to fans of her work. Princess Leia is an icon, and one of the strongest feminine heroines of all time. For some collectors who missed out on an opportunity to have a beautiful figure of her on their shelves, it is nice to see that Hot Toys is giving these people a second chance. Additionally, it is nice to see that Hot Toys has not done her a disservice. In fact, we've stated before how rare it is to see female figures in comparison to male figures such as Hot Toys recent release of Belle from Beauty and the Beast. but it seems as though female headsculpts is where Hot Toys really shines. You would be hard pressed to find someone who was not impressed by this headsculpt, and the Hot Toys Empire Strikes Back Princess Leia as a whole.