As the great Stan Lee would exclaim, "Hello there true believers and welcome!" With that out of the way let's discuss, speculatively of course, Hot Toys Infinity War Figures. What figures do we expect to see from the highly anticipated 2018 film Avengers: Infinity War? We know the movie is tentatively scheduled for release May 4, 2018. The film is currently in pre-production. Filming is scheduled for January 2017 right through October/November 2017. The 11 months of scheduled filming because of the massive scope of the storyline and large cast. Infinity War will feature virtually all established and new characters from the Marvel cinematic universe.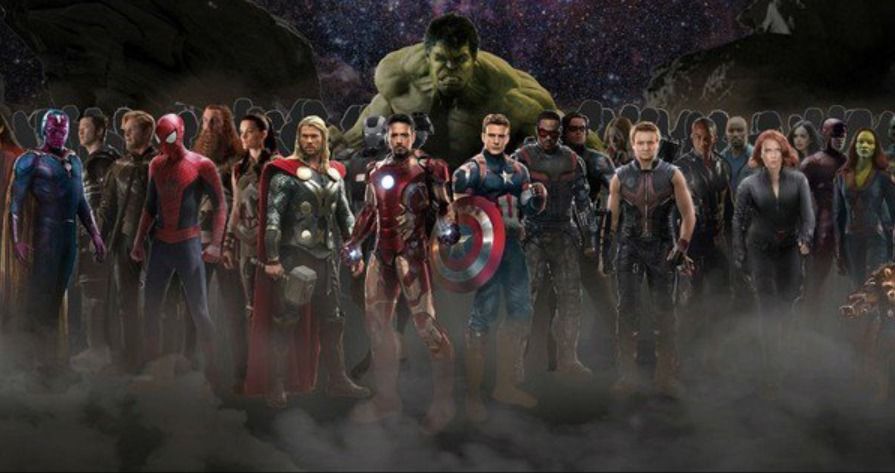 Collectors within the sixth scale community usually see a solid line up of core characters comprised of antagonist (or antagonists) as well as protagonists. For example one sixth scale figures from Hot Toys based on block buster Marvel Cinematic Universe films such as Captain America: Civil War, Avengers: Age Of Ultron, etc. However with Avengers: Infinity War being immense in terms of plot and the number of characters likely or possibly being featured, eager speculation is running high for a film that is more than year away. Not to mention any announcements or teasers from Hot Toys.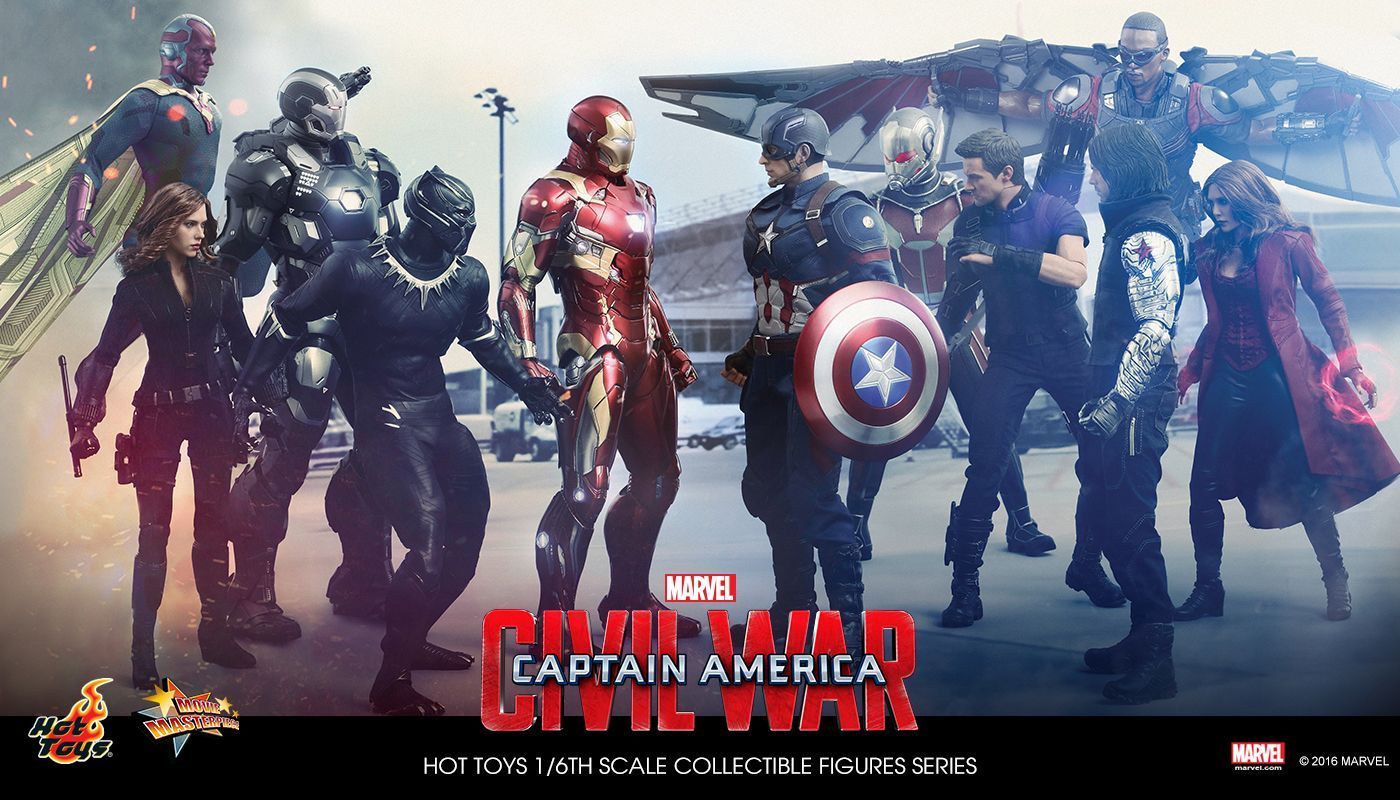 What We Know About Hot Toys Infinity War Figures
Based on what we know about Avengers: Infinity War and release patterns from previous announcements from Hot Toys so far, One Sixth Society is making an educated and speculative prediction of what we can expect to see with Hot Toys Infinity War figures.
It's a sure fire bet that all core members of The Avengers will see a new iteration as sixth scale figures. The primary core characters of Captain America, Iron Man, Black Widow, Hawkeye, Thor, and Hulk are basically guaranteed. This is substantiated given the one sixth Avengers and Avengers: Age Of Ultron characters that were produced. Of course that addresses the primary members of The Avengers, but what about new members and secondary characters?
What about characters carried over from other Marvel Cinematic Universe films like Ant-Man, Nick Fury, The Scarlet Witch, The Vision, and War Machine to name a few? Given what we know so far about the characters and how they'll possibly be incorporated or referred to in Marvel Cinematic Universe films prior to Avengers: Infinity War, there is a very strong possibility we'll see new versions of most of those characters from Hot Toys. That only makes sense given the Herculean cast of characters. This was discussed prior to pre-production by the directors, producers, and writers of the film. We found many references and hints in various articles since the film was announced.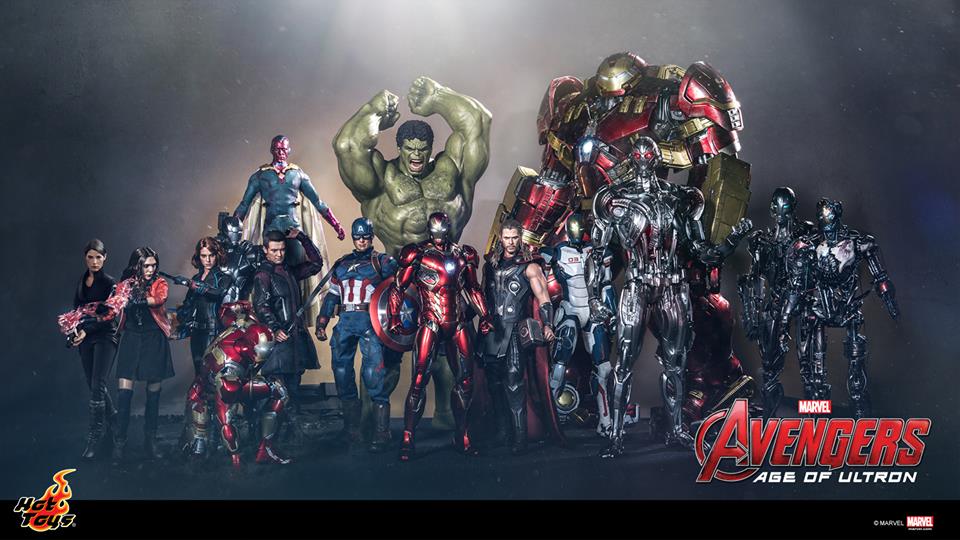 Hot Toys Guardians of The Galaxy Volume 2 Figures
Wait, there's more! We need to consider additional characters from other Marvel Cinematic Universe films that'll appear in Avengers: Infinity War. Characters such as The Guardians Of The Galaxy. The characters from this film series will soon partake in another screen outing in Guardians of The Galaxy Vol. 2. Plus it has been confirmed that they're included in Avengers: Infinity War.
It's a given that Hot Toys will be producing sixth scale Guardians Of The Galaxy figures based on the upcoming sequel for 2017. With Avengers: Infinity War scheduled for 2018, is it possible there could be too much of an overlap? It is a possibility. Though we don't know the full details of the Guardians Of The Galaxy Vol. 2, it may provide a glimpse/tease into Avengers: Infinity War. This means the sixth scale figures produced by Hot Toys For Guardians Of The Galaxy Vol. 2 could easily carryover into Hot Toys Infinity War figures without any new versions. That could change if there are one or more exclusive/variant versions of characters due to events in Avengers: Infinity.
Could There Be a Hot Toys Infinity War Doctor Strange Figure Too?
An obvious new arrival in the Marvel Cinematic Universe as well as an offering from Hot Toys Is Doctor Strange. The film was a huge success and Hot Toys already announced and unveiled a prototype of the figure. The film will was released in November and Hot Toys will release the figure in 2017. There are rumors about the extent of involvement of Doctor Strange in Avengers Infinity War. Doctor Strange is a film with sequels likely to follow. With Dr. Strange either being referred to or making cameos in future Marvel Cinematic Universe films, I'm inclined to say it's a probability that we'll see a new itineration as a sixth scale figure to tie-in to Avengers: Infinity War figures as well.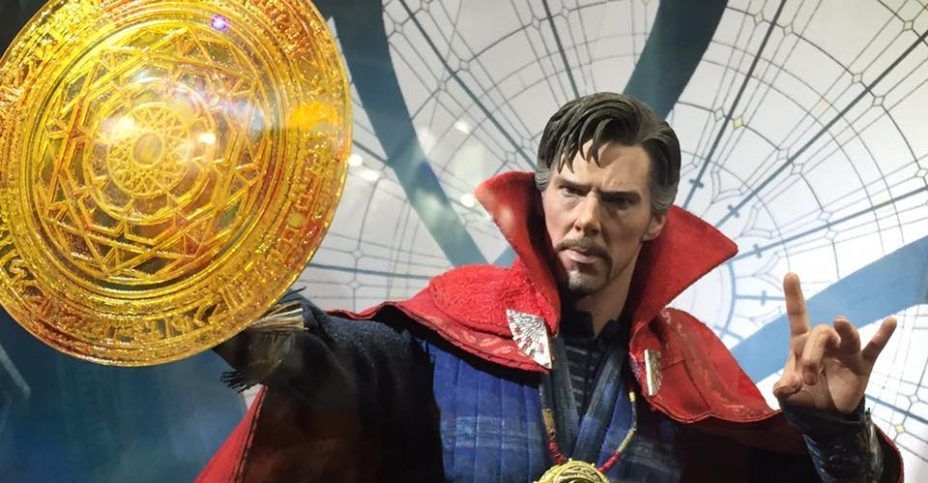 The preceding lays out the expectations and speculations of what we as collectors in sixth scale hobby will see from the Hot Toys Infinity War Figures line. Keep in mind the film will feature one massive cast of actors and actress portraying established Marvel Cinematic Universe characters. Plus unveiling new Marvel Cinematic Universe characters who have yet to be cast, announced or realized.
The opportunity to produce the sheer number of Hot Toys Infinity War figures from Avengers will without a doubt push the limits of Hot Toys design team. Production capabilities will be pushed to the limit more so than ever resulting in high anticipation, risks and potential for solid payoff. Given Hot Toys overall track record, they're in a unique position to pull it off. We can only wait and see.