I have been collecting for about 5 years, and I have probably had 200 or so figures pass through the collection in that time. Some of these were bought in person, on Ebay, or in other places online. If you are a collector as well, you will likely find yourself in a position where you may want to buy a figure online. Ebay is safe of course, but that is not the only place to do safe business.
You could buy figures on various forums or even Facebook groups! However, in my time I have picked up a few Safety Tips For Buying Figures in Facebook Groups. I would love to share some of them. Especially for those collectors who are new to dealing with figure sales online, some of this info could probably help out.
Paying with Paypal? Don't use Friends and Family.
Paypal is an amazing service. It is easy to add and send funds for transactions, but there are some things you should know if you are using it outside of an actual marketplace. When buying a figure online, never send funds via the Friends and Family option. This takes fees away from the seller, but it also leaves you vulnerable. If something occurred and the sale fell through or the seller did not follow through, you would be exposed. If you pay via goods and services, you as the buyer have protection if something goes wrong.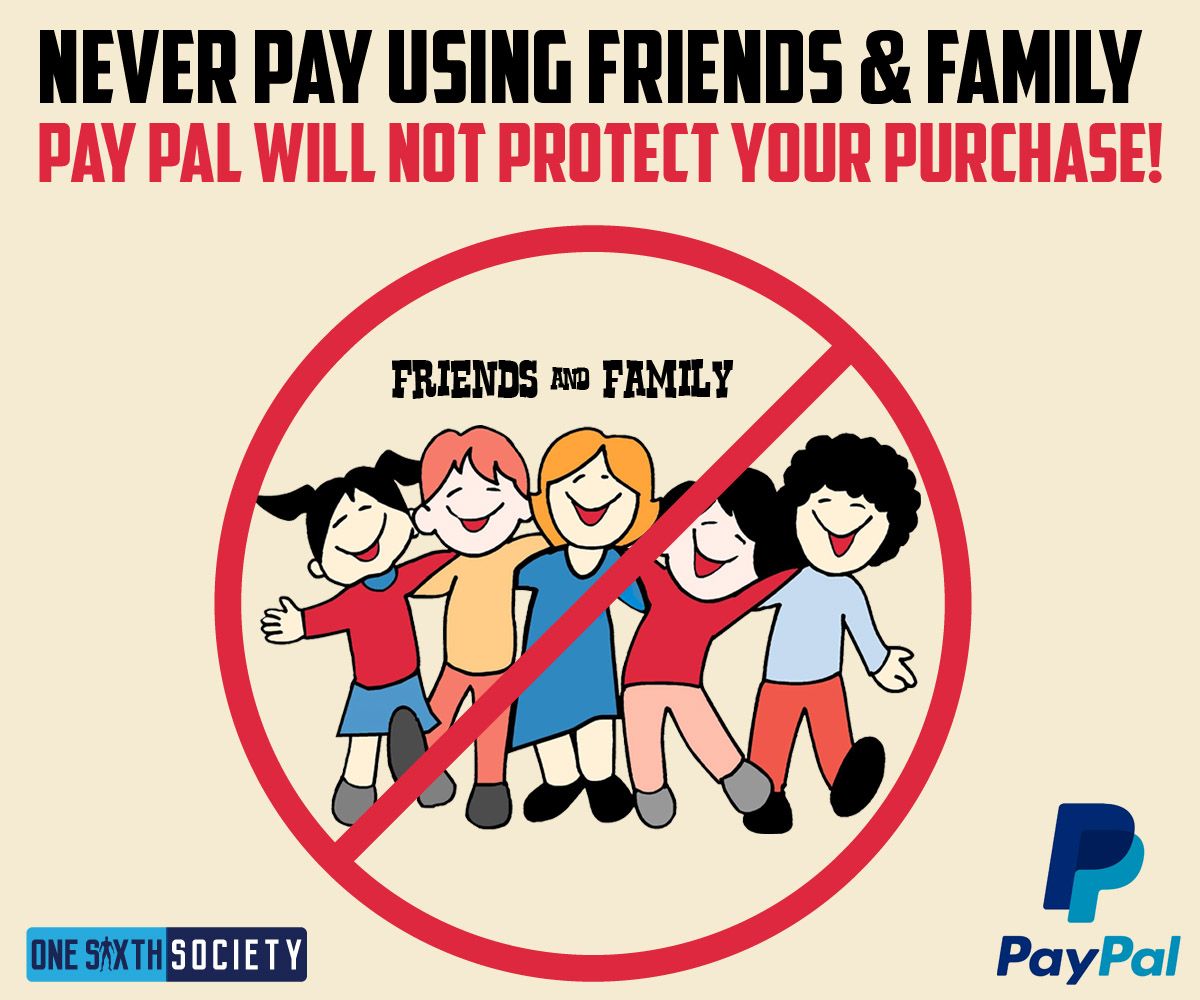 Even though this protection is present, it is finite period. You have a period of 180 days to file a claim if something goes wrong. This is not just for personal transactions either. 180 days is a pretty long amount of time for a transaction to be completed, and it is for this reason that some are getting wary of Molecule8. But that is a story for another day.
Check for References
Facebook is a social website, which means that if you're conducting a sale with someone on that site you can look them up. There is no shame in asking around for references on the person you are buying from.
Most BST pages will keep records of people who are bad sellers, so it should be easy to find. If you have mutual friends, it never hurts to ask them about any experiences either. Facebook groups also have a search function, always search the sellers name to see if you can locate any previous business transactions they may have conducted. A little research can go a long way in online sales.
Use your Head
It seems so simple, but sometimes you let your guard down. I would be lying if I said I was never screwed by a seller. It sucks and is not a fun thing to deal with. It's easy to protect yourself using Paypal, as well as your own instincts.
If something does not feel right or is too good to be true, trust your gut. Make sure you ask for as many photos of an item as you can so you know exactly what you are getting. Check around and be careful as dealing with this takes a lot of fun out of the hobby. You can definitely find great deals online, just make sure you're careful. Do you have any tips on Safely Buying Figures in Facebook Groups? We'd love to hear them!