For years, comic and film fans alike have been craving a high-quality figure of Michelle Pfeiffer's portrayal of Gotham's favorite siren; Catwoman. Patience has paid off as collectors now have access to the NECA 1/4 Scale Catwoman. She is certainly a strong release by the company with a variety of accessories, albeit with a few things to keep in mind.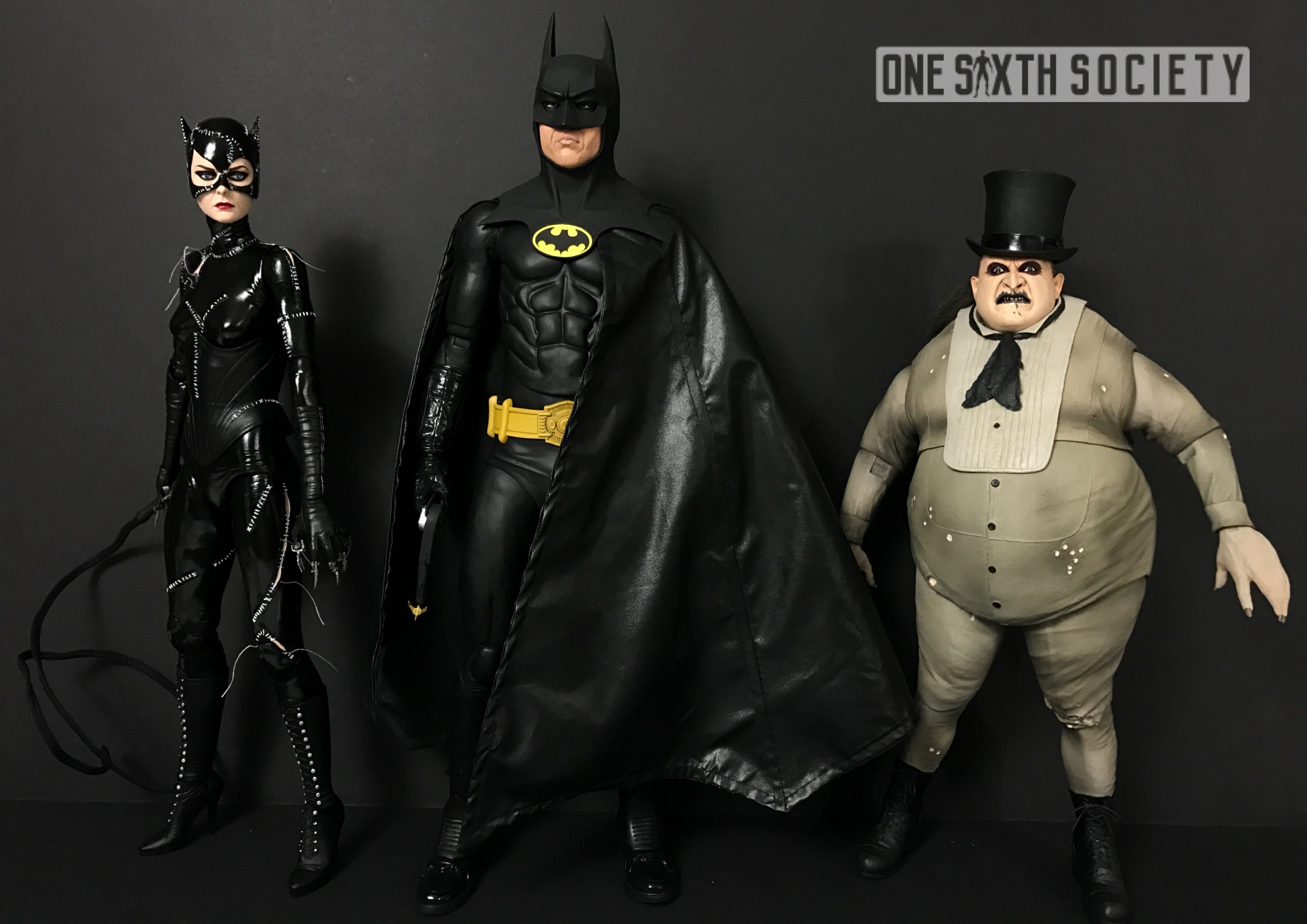 First off, two things must be noted before diving into the rest of the figure. Firstly, the figure is extremely tough to balance on its own. She does come with a stand that assists with helping her not tip over and it is certainly necessary to keep her from taking a dive off your shelves. Secondly, her outfit consists of several threads that hang off of it to simulate the hand stitched nature of her costume. However, if you are not careful the threads can be pulled off. Just two things to keep in mind while reviewing into the figure.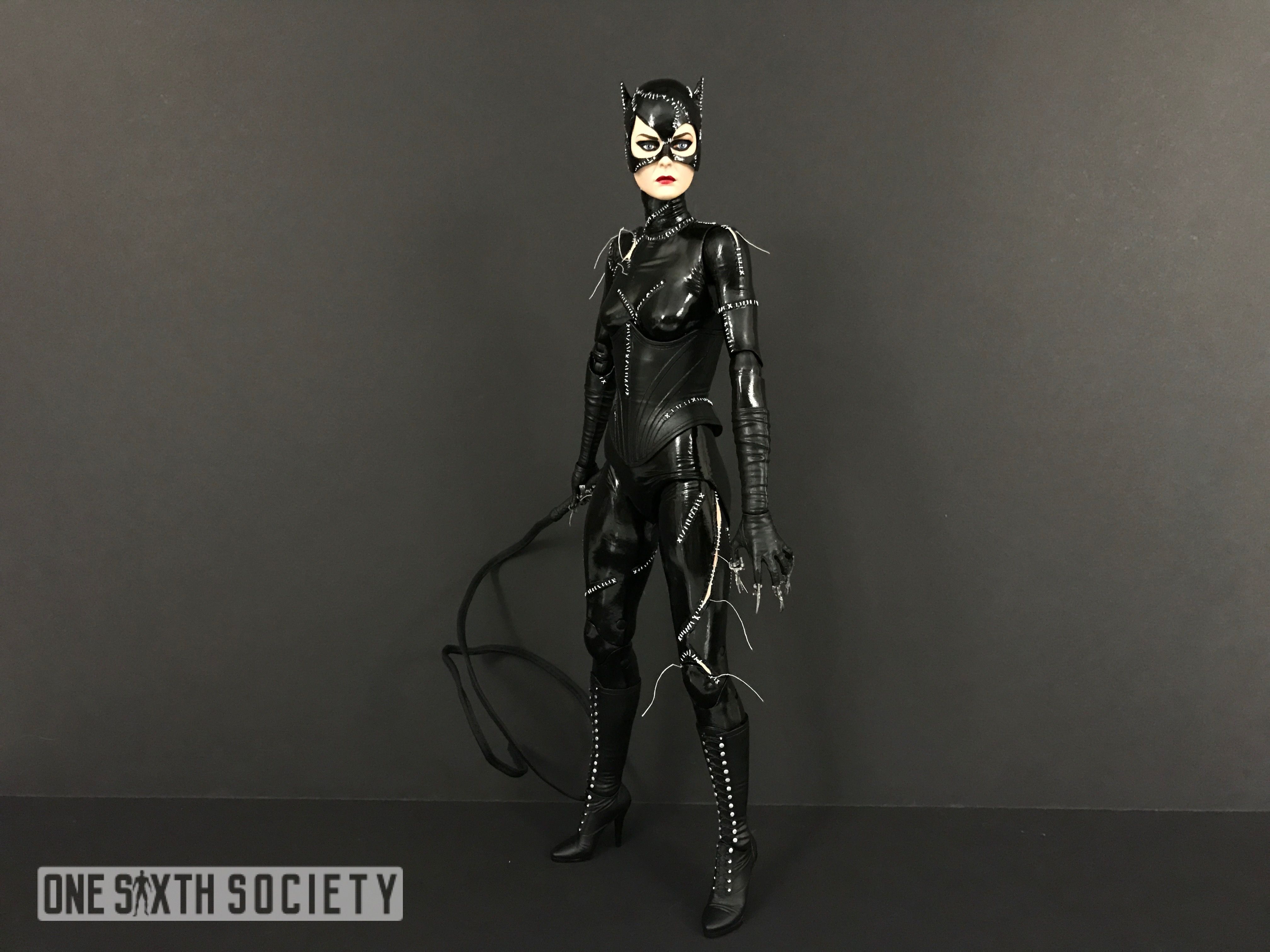 Catwoman Comes With Two Sculpts!
The first thing we want to discuss in our NECA 1/4 Scale Catwoman Review is the articulation, Catwoman is equipped with pretty standard articulation for NECAs 1/4 scale offerings. That being said, an unfortunate aspect of this is that the joints on NECA figures are notoriously tight and the worry of breaking the body parts is very real. On the figure in the review, one of the two legs ratcheting systems is extremely stiff, and we're unsure if that is an anomaly, or if the figure was just damaged in transit. That being said she still has a wide range of motion, including double joints on the knees and elbows. Her outfit is casted in plastic, but it is sculpted and painted excellently, giving off a true appearance of leather.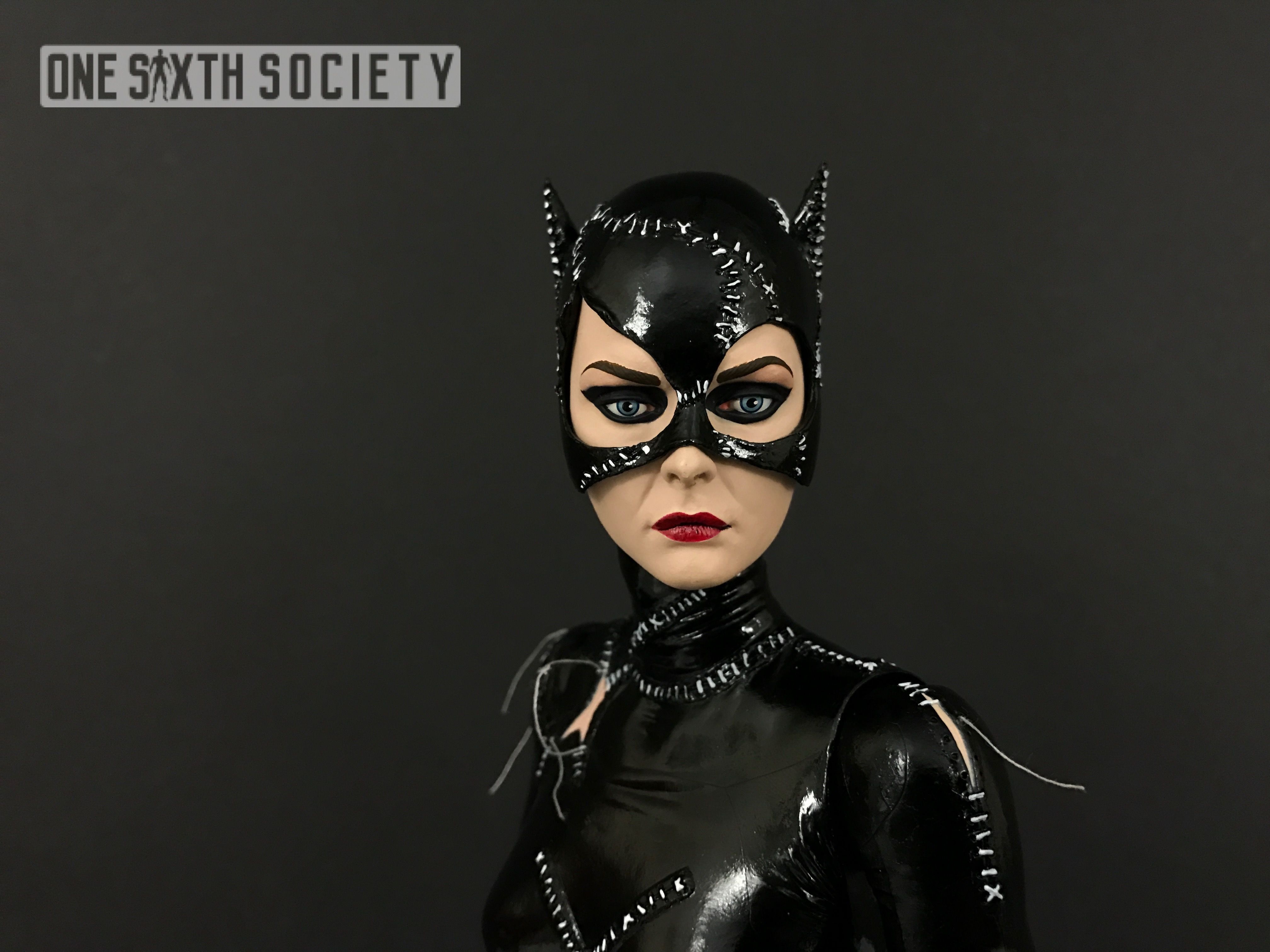 Catwoman does come with a few accessories as well. She comes with two pairs of hands in different poses. That being said, the hands are amazing in their own right, intricately detailed. She also comes with a taser emblazoned with a cat logo, as well as her whip with a piece of metal in it to allow for posability of the whip. The most exciting part of the release is perhaps the inclusion of two head sculpts. One sculpt is battle damaged, with her blonde hair flowing out of the mask and a snarl across her face, while the other is more stoic and clean. These two sculpts take the figure to another level, as they are both amazing to look at. The only accessory that could really be better would be the stand, as it is still not the best option in keeping the figure standing.
NECA has really been on fire lately, from their Teenage Mutant Ninja Turtles offerings such as Donatello to their Batman figures they are showing themselves to be quite formidable in terms of high quality releases. For anyone who is a Batman fan, this release of Michelle Pfeiffer as Catwoman is a must have, no questions asked. Just make sure you have a good stand for her.