Congratulations Jorge!
New Photo Contest Coming Soon!
UPDATE: June 13, 2017 – Jorge Has Informed Us That He Received His Hot Toys DeadPool Figure Safe and Sound!
Welcome To One Sixth Society's Photo Contest! 
How The Photo Contest Winner Will Be Selected!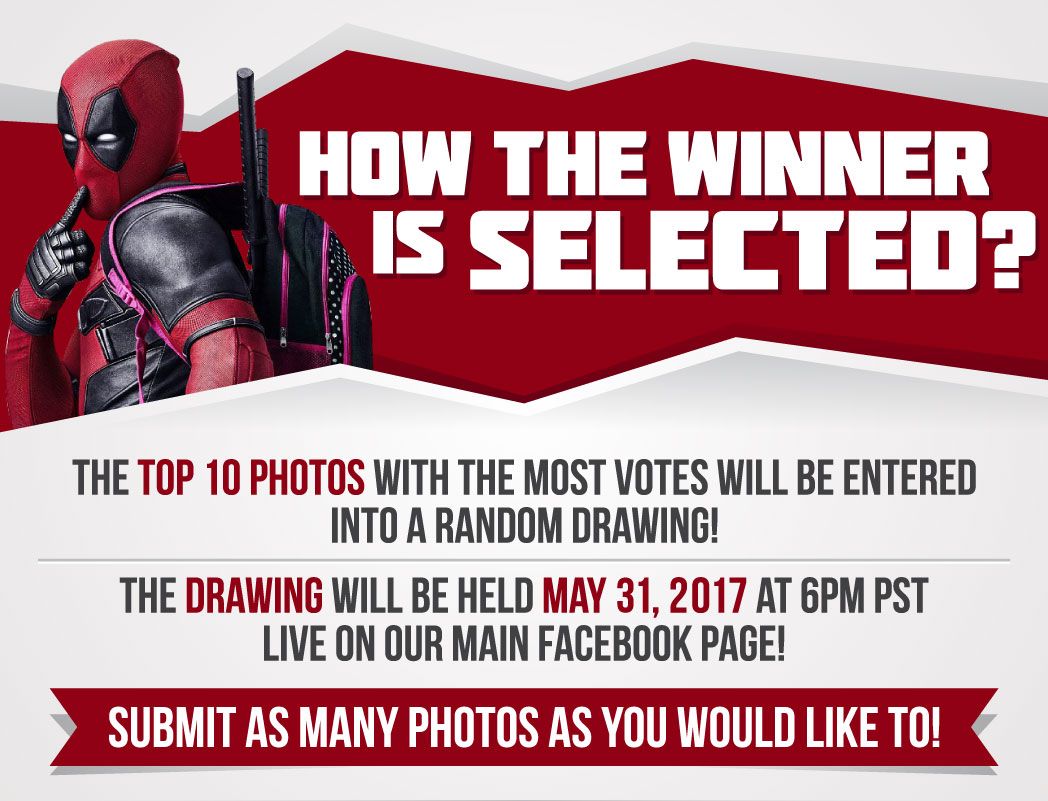 Make Sure You Follow The Photo Contest Rules To Win!
This Photo Contest Is Open To Everyone In the World!
The More You Share Your Photo On Social Media The More Votes You Can Get!
To Be Eligible To Win You Must Submit A Photo Of Any Other Character Then DeadPool. No DeadPool Photos Will Be Eligible To Win. You Can Pick Any Figure From Your Collection, Batman, Ironman, Robocop, Black Widow, Joker And Many More – Give Them One of DeadPools Signature Pose!
You and Your Friends Can Vote Once Every 24 Hours!
So Come Back EveryDay and Vote!
If  For Any Reason You Wish To Have Your Photo Removed Email: [email protected]
CLICK ANY PHOTO TO MAKE IT LARGER