At One Sixth Society we always want to showcase artists who pour their heart and souls into their work. There is no better example of that than Cheung Kinmen. Creating several pieces over the years, Cheung has established himself as a staple in the community. Most recently, he has been working on a 1/6 scale figure of Robin Williams as Peter Pan in the film Hook. This figure is a collaboration between several artists with Cheung at the forefront. We wanted to get to know the artist behind the art. We hope you enjoy our Artist Spotlight Interview with Cheung Kinmen!
Question #1
How long have you been working in 1/6 scale figurines?
I've been working on 1/6 for a little over 6 years now as almost a full time job. It started as a way to introduce myself to sculpting, something I've always wanted to do, but unknowingly I chose the most difficult area of sculpture, which is portraiture. I don't regret it as it helped me fine tune my eye for detail with each new work I do and hope that I can do even better in the future.
Cheung Kinmen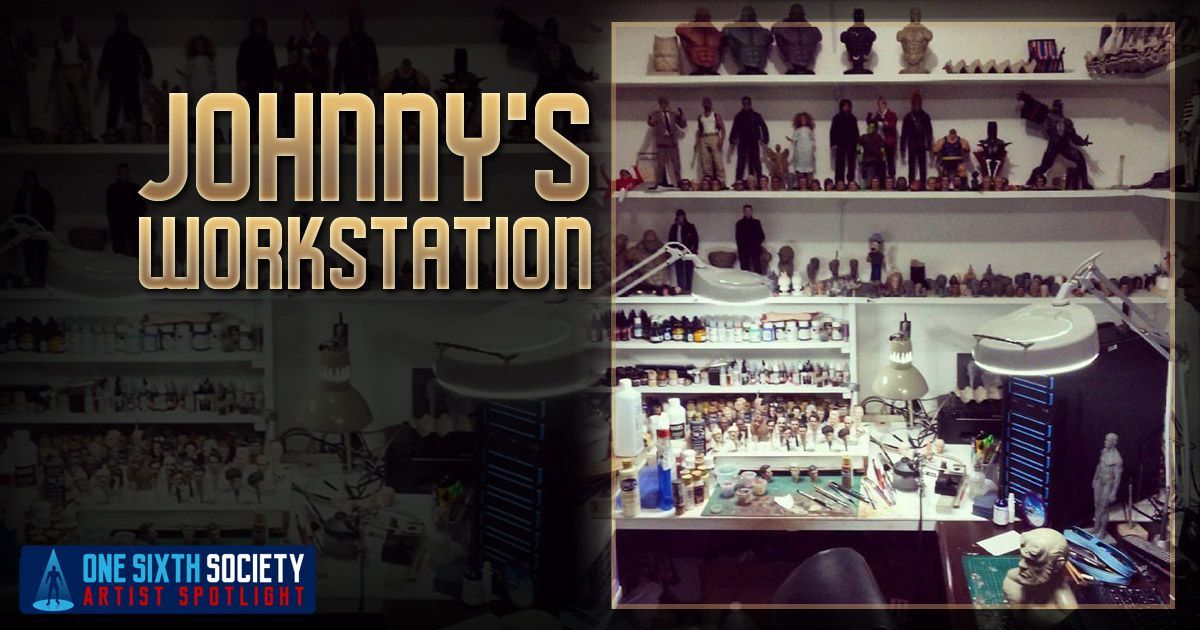 Question #2
Do you have a favorite project that you have worked on?
I don't have a definite favorite, yet, I like them all equally. They are all my children and have a special place within me.
Cheung Kinmen
Question #3
What do you find is the most challenging aspect of creating a 1/6 scale figure?
Well, first and foremost would be the sculpture. You'll have to do a sculpt that is good and appealing in such a way that collectors would want to have your work displayed in their collection. And second would be the singer or movie character you are sculpting, everything is almost already done, so it's difficult to choose one and make it the best and still be unique. In the case of my current project, which is Peter Pan, the most difficult part was choosing the right body, and sculpting a smiling portrait. I fixed it 5 times to achieve the look that I wanted.
Cheung Kinmen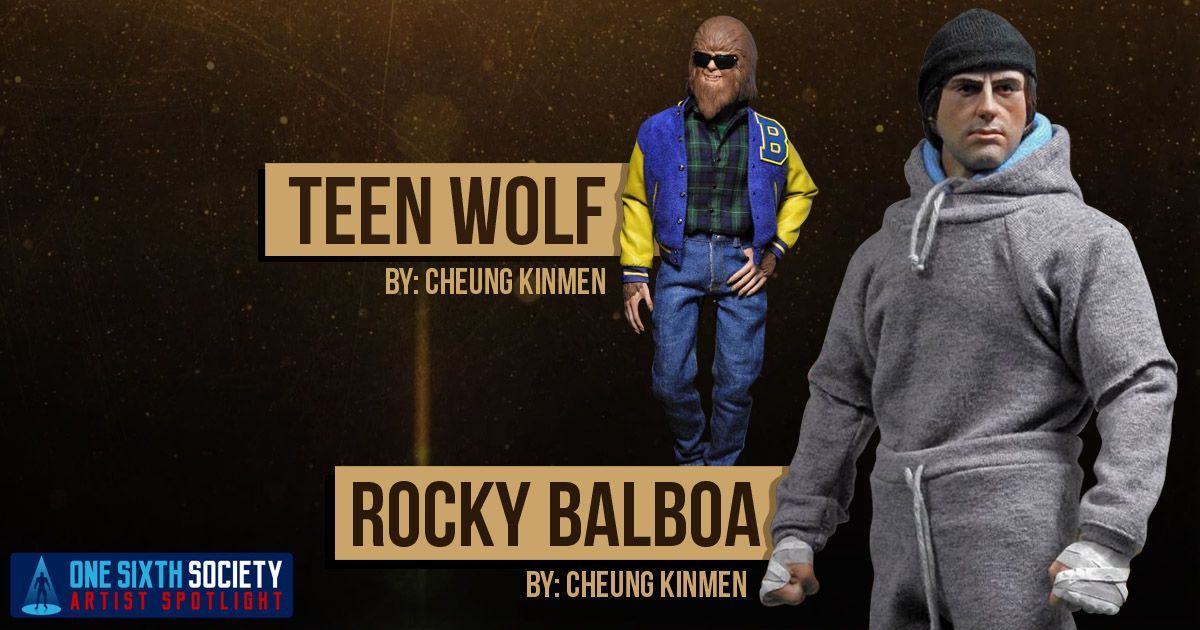 Question #4
What inspired you to make a version of Robin Williams' Peter Pan?
Peter Pan was a suggestion from Michael Garver and Jon Anderson (fellow friends, artists and collectors). I always wanted to sculpt a Robin Williams from any movie, my options were "Jumaji", "What dreams May come", "Bird cage", "Patch Adams" or "Ms. Doubtfire", but Mike and Jon reached out to me because they were doing Hook, so it was a great option to have both Hook and Pan stand next to each other. After Peter Pan, I might retake any of my first options.
Cheung Kinmen
Question #5
Any projects that you're looking forward to doing?
I have MANY ideas in mind but nothing solid, some personal projects and some suggestions from collectors over the years. As I mentioned, I might do another Robin Williams, I would love to finish my Jubei Kibagami from Ninja Scroll project, I also have in schedule Johnny Depp as Whitey Bulger from "Black Mass" and Jim Morrison from The Doors, these are coming for sure. I am working on a "secret project" that I wanted to do for the longest time, but I am slowly chopping at them as it's a bit complicated. I'll share them through my social media and forums when the time comes.
Cheung Kinmen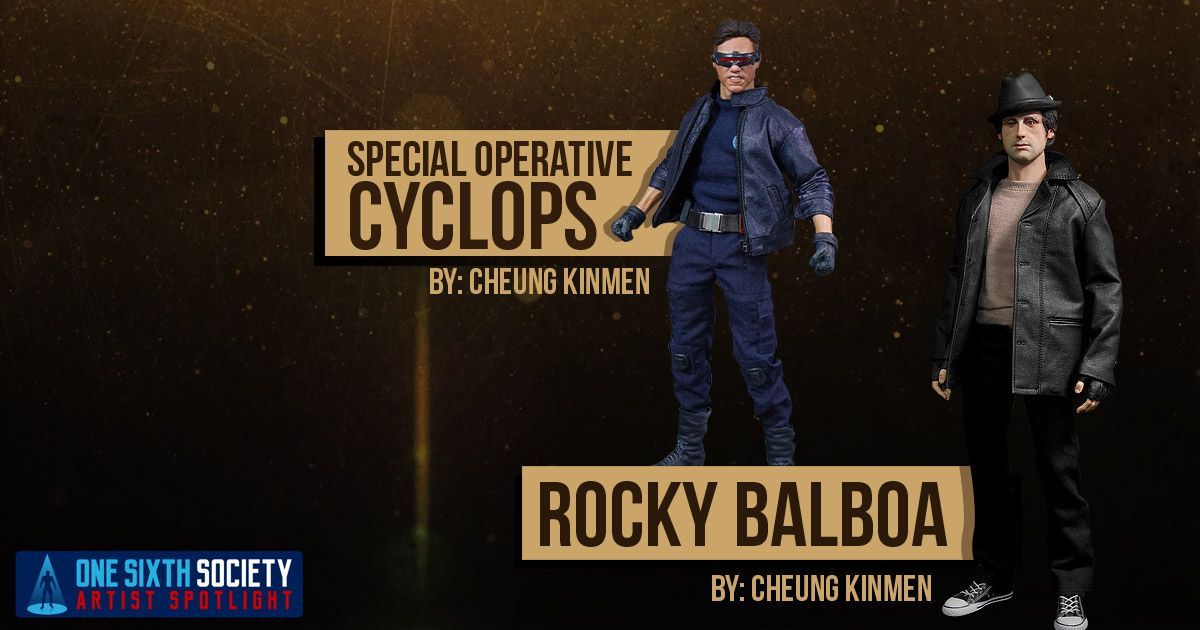 Question #6
Anything you would like to say to your fans?
I don't feel I have fans, but supporters and friends. I would like to thank those who have supported and are still supporting me over the years, without you guys I wouldn't be where I am, I spend sleepless nights trying to better my craft to present the best artwork I can do, my baggy eyes are a testament to it. I would also like to thank those who likes, shares and comments on my works for the encouragement and kind words, something very important in this social media era. Those who don't give constructive criticism but negative comments, I also thank you, you help me realize I am up there.
Cheung Kinmen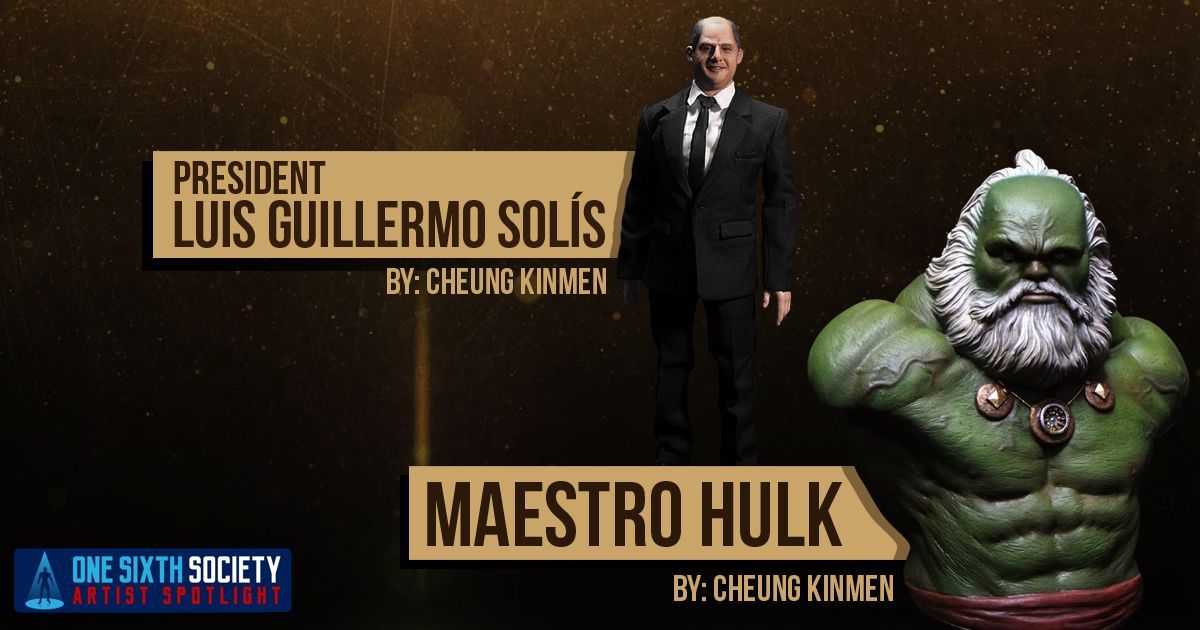 One Sixth Society would like to thank Cheung Kinmen for giving us this exclusive interview! We hope you enjoyed our first ever Artist Spotlight Series interview! One Sixth Society feels that Custom Action Figures are crucial to this hobby and the artists voices should be heard all around the world. We will for sure be bringing you many more one sixth scale artists in the near future.