As a one sixth scale collector G.I. Joe is in my blood. The first and in one case, most expensive action figure of all time deserves some time in the spotlight. From America's Movable Fighting Man to the Real American Hero, I remain a dedicated collector of both 1/6 scale and 1/18 scale offerings. Of course, I am not alone in these feelings. This day in age where just about every fandom has a convention, G.I. Joe is no exception. The Hasbro International G.I. Joe Convention is an annual event every year where G.I. Joe fans and enthusiasts can get together and celebrate their hobby. With that being said, let's dive into the JoeCon 2017 Recap!
As some background information, this year JoeCon 2017 was held in Lake Buena Vista, Florida on June 15th-18th at the Dolphin Hotel. Many will note that Lake Buena Vista is basically the happiest place on earth, Disney World! Personally, this was my 17th convention, and they are still just as fun as they have ever been. To recap the show, I will be breaking it down by day.
Thursday
In my 17 years of going to these conventions, the only negative occurrence happens on the Thursdays of the convention. That event would be the registration, and access to the club store. Registration is sorted into groups, and since the G.I. Joe Collector's Club that runs the show is a relatively small group of people, they can only process so many people at a time. We arrived for registration at 4 to prepare for a 6 o'clock registration, and we were about 20th in line. By 5:55, there were probably 200-300 people in line behind us. Being so close to the front of the line, we were through the line in about 20 minutes. This involves picking up the convention exclusives that you ordered and receiving your ID badge. The next part of the registration night is the worst part; the Club Store.
Every year the convention goers receive a boxed set, either in 1/18th or 1/6th scale. In addition to this, the club has several exclusive collectibles available for purchase. In order to purchase these, you must first go through the registration line before joining the club store line. However, if you pay for the 'Golden Ticket' for the show, you are able to register early, among other perks. What that means is that even though we were about 20th in the registration line, it took us about 2 more hours to get through the club store line. That said, we were all able to purchase everything that we wanted, and Thursday ended at about 9:30 with us getting ready for the day ahead.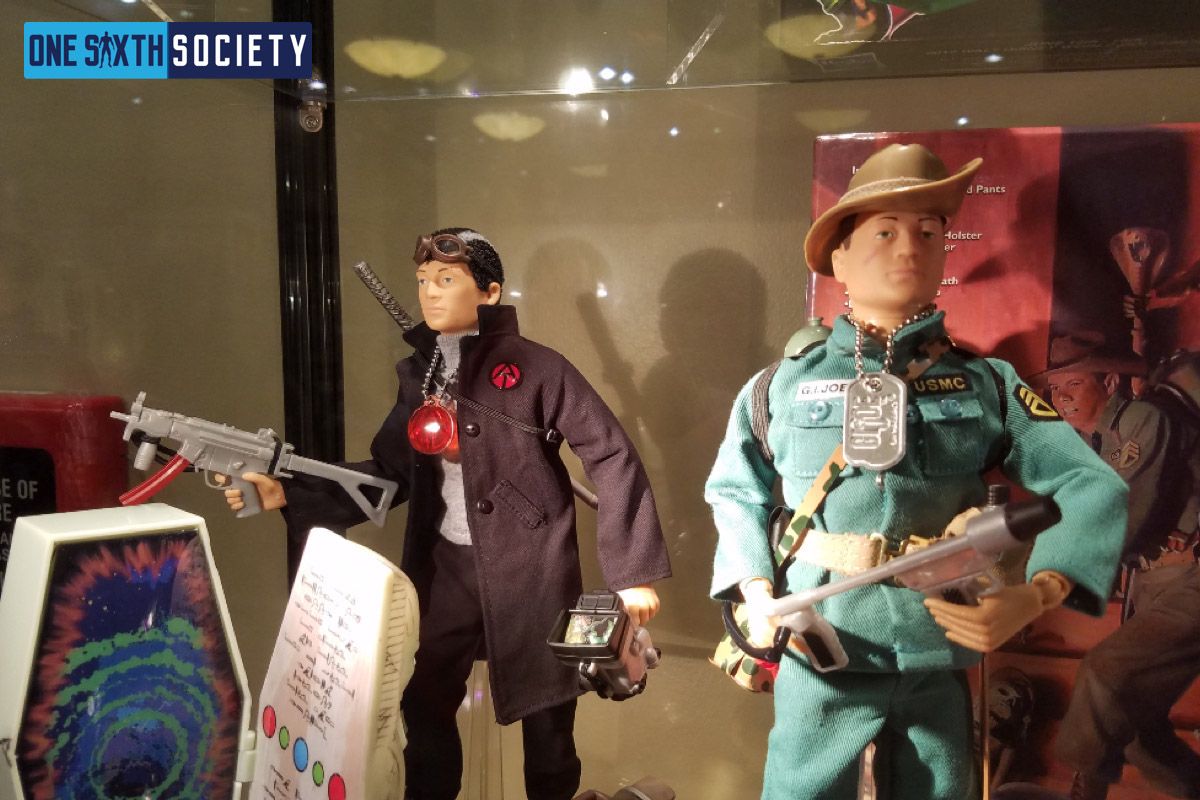 Friday
One of the best parts about JoeCon 2017 is the competitions. This consists of Small and Medium Dioramas, Franken-Joe (Custom 1/18th scale Figures), photography, and a costume contest. Friday morning is set-up time, where people with entries into the contests go down to the sales floor to set up their entries. The group I went to the show with (me, my father, my uncle, and my cousin) all had a variety of entries into the contests as well!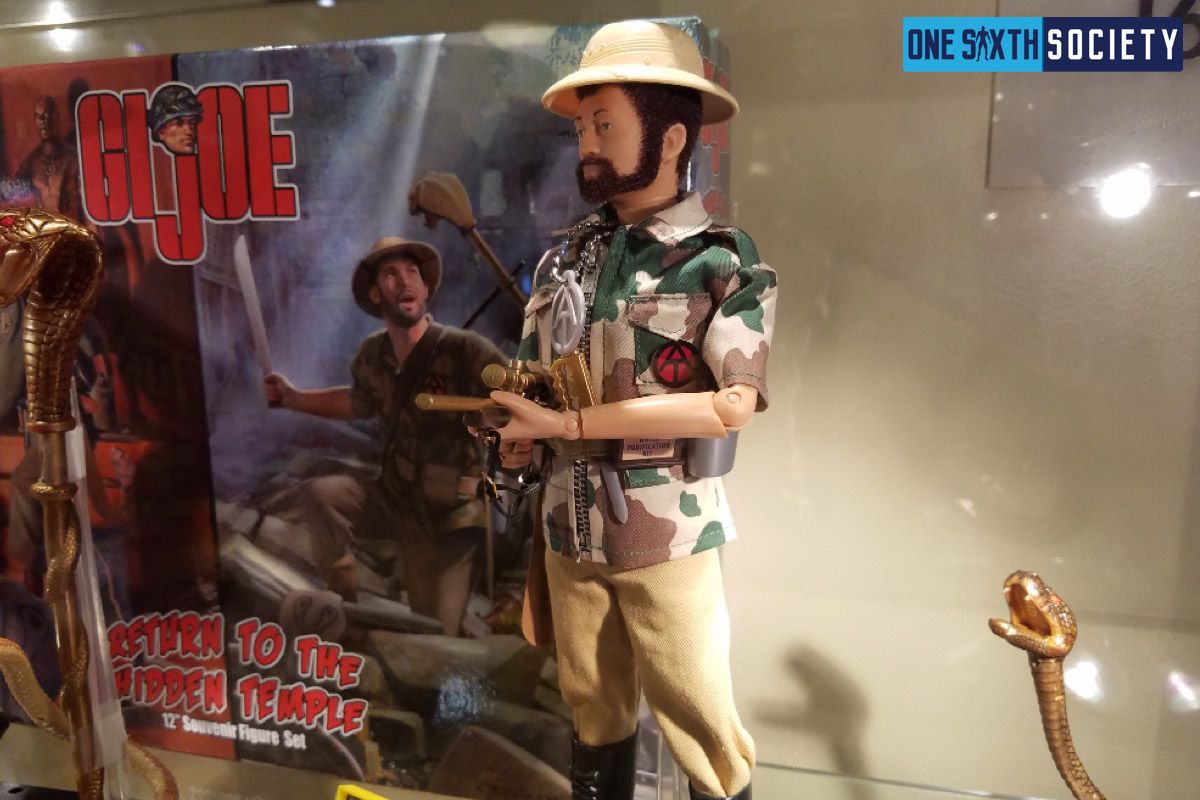 Later in the morning was the parachute drop. They do this just about every show, but it is a sight to behold every time. Several hundred exclusive figures are thrown off a high location (the hotel roof in this case) with small parachutes for the crowd below. It is quite an event! Later in the day, the sales floor opened, and a variety of G.I. Joe themed panels took place! On the sales floor I picked up a few things I had been looking for, namely the Sideshow Duke and Stormshadow 1/6 Scale figures for a frankly amazing price. Cannot complain about that at all! The show's events stop at 5 PM on Friday, which left us tons of time to go explore Disney. We ended up in the Disney Springs location and had a lovely time. If you find yourself in Disney Springs, be sure to go to the Coca-Cola store and try a Cherry Coke Ripper.
Saturday
Saturday basically consists of more sales floor time, more panels, and some autographs. This year they had some voice actors from the 1980's cartoons, comic artists, as well as some people integral to the development of G.I. Joe as a brand. The most exciting thing about Saturday however is the Casino Dinner and Award Night.
Casino Dinner and Award night is the final big event of the show. When you register you acquire $100 in fake money to gamble with at a variety of casino games. The money won here can be used in an auction at the end of the night. They also serve dinner and have a bingo game for prizes. At the end of the night, they announce winners from the variety of contests that they had. Our group won 2nd place in Small Diorama, as well as 1st in photography! A successful weekend for us, and a seriously fun night.
Sunday and Closing Thoughts
Sunday is essentially the wrap-up for the weekend. There are a few panels in the morning, and if you want anything else from the sales floor that is your last chance. I would be lying if I said I did not pick up some goodies from the sales floor, including the kickstarter based Boss Fight Studio's Vitruvian H.A.C.K.S. figures which are absolutely excellent. It is easy to spend money on the slew of products on display from all sorts of eras and scales!
Joe-Con is not just about the figures, it is about the people. Friendships have bloomed from these gatherings, and you meet people from every walk of life. Being able to attend an event where you can be surrounded not only by the hobby that you are passionate about, but people who are equally as passionate is a wonderful feeling. With the announcement that next year may be the last convention, it is hard not to be saddened. However, these last years have been wonderful, and we hope that by reading the JoeCon 2017 recap, you understand that this year was no different.