Companies like Hot Toys or Sideshow Collectibles handle official licenses like Star Wars, Marvel, DC, or more. This makes these companies first party, in that they are directly involved with official licenses. On the other side of the spectrum is third party companies. These companies produce figures without licenses. These figures usually come in at 100-150 dollars, so a decent amount cheaper than the average Hot Toys Figure. The question however is Are Third Party Figures Worth The Money?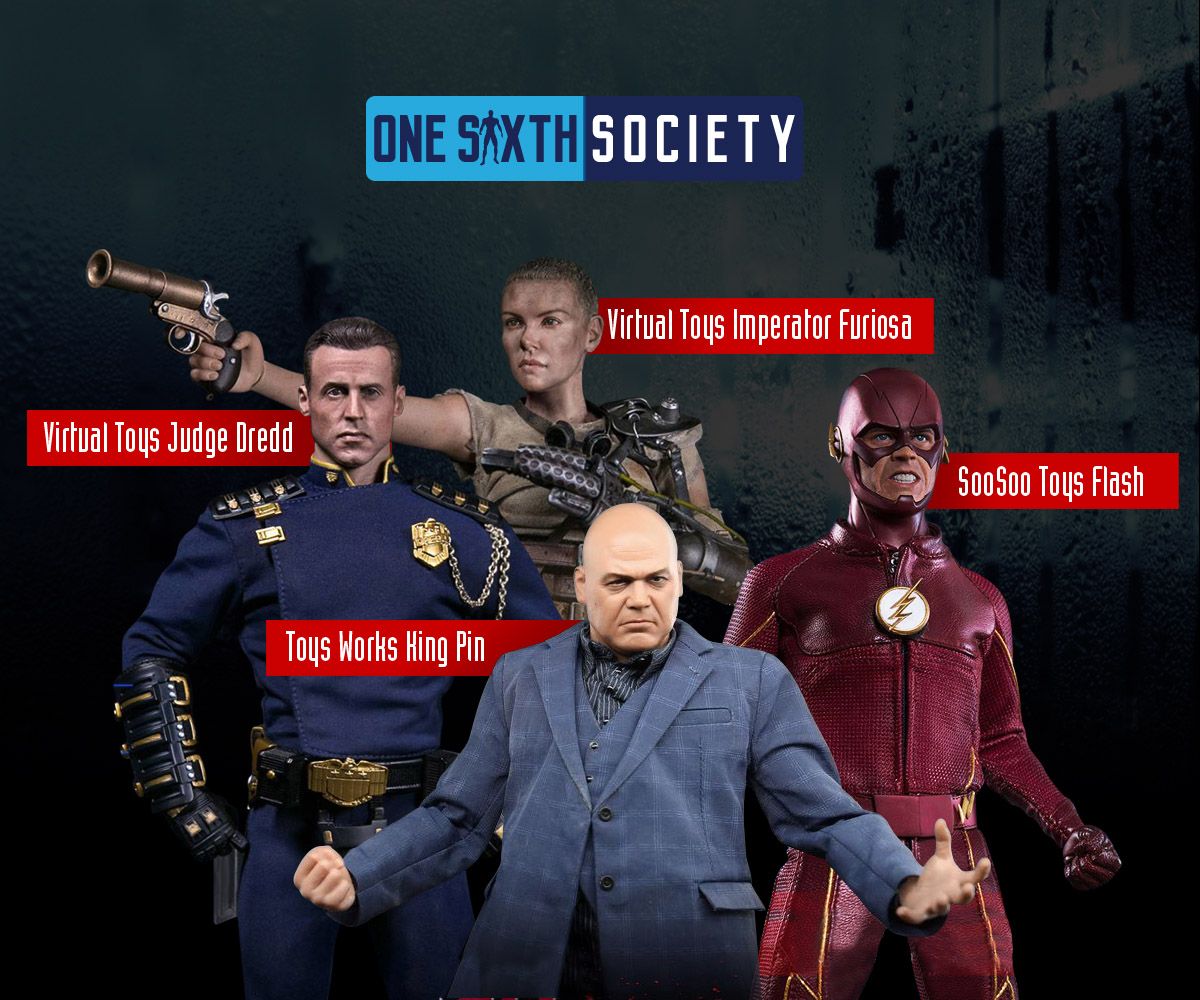 In simplest terms, the answer to this question really depends on the collector. There are so many different companies that produce third party figures that we have plenty of examples that fall on both sides of the argument. Because of this, we will be looking at quality versus price in general, as well as some specific examples of both positives as well as negatives.
Paint App
If we look at a figure company like Hot Toys, there are not many notable examples of bad paint work from that company. Especially in recent years, their paint work has been tremendous in just about every release. Now, some third party companies have maintained this same level of reliability, however maybe not the same level of quality. VTS toys has been producing great figures as of late, with their Wasteland Ranger figure (Mad Max), as well as their Chainsaw Girl figure (Lollipop Chainsaw.) While it is impressive that their paint is consistently good, I wish it was just a bit more up to snuff in terms of realism.
On the other hand, you have some less-than perfect paintwork from third party companies. Xensation's recent Stallone Judge Dredd figure is a prime example of this. The paintwork on that figure was sloppy and this is not a rare occurrence in the third party figure world. The Toys-Era Steel (Colossus) figure arrived with customers with paint chips on the nose. This is also indicative of quality control in general. Some companies struggle with quality control issues, and this is the case for both third and first party companies in my experience.
Sculpts and Outfits
This is where things get a little more interesting. Some third party figures now have great sculptors on their teams. Mina Yu who has sculpted for Hot Toys recently created a sculpt for VTS' Deadpool Francis figure. The quality of a headsculpt from a third party company really varies on a figure by figure basis. The same goes for general accessories and outfits. Some figures are just as fantastic as if Hot Toys had made them. The Art Figures Special Armor Heavy Cop (Dredd) has an intricate outfit that was done very well in my opinion, up to snuff with first party offerings at the time.
Final Thoughts
Third party figures are not inherently good or bad, just as first party figures are not. While Hot Toys and Sideshow typically put out quality releases, they have their occasional misstep. I would say the most obvious difference between first and third party companies is the price which begs the question; Are Third Party Figures Worth The Money? If there is a figure you want that is not being made in any other capacity, I would say absolutely.
There were two options for Tom Hardy's Mad Max, neither of which came from a first party company. But, for a price that was 150 or below, I had a pretty sweet figure right out of the box. The lowered cost also allowed for me to be a bit less hesitant about modifying the figures. And now, after a relatively low price point for a figure and a little elbow grease, I have a grail on my hands. Tons of collectors also have third party Logan figures because Hot Toys slacked off. For the most part the saying remains true: You get what you pay for.